'The Great Resignation': It could go either way for the fire service
The fire service must capitalize on this phenomenon to attract new members or be destined to experience its own mass exodus
---
The fire service has just had a second alarm pulled on it, and fire chiefs and administrations nationwide are responding with all the resources they have available. But is it enough, and will the outcome be the same as mopping up after the "big one" when everyone is ready to return to quarters after a job well done?
The fire service, along with several other professions, is experiencing a problem not seen in modern times – staffing. The Great Resignation, as it has become known, has seen millions resign from their jobs since the beginning of the pandemic.
As Derek Thompson covers in his article, "The Great Resignation Is Accelerating," there are various reasons for this sudden workforce depletion, namely that employees are looking for more satisfactory work, and they have the benefit of multiple government programs providing a safety net during the pandemic, making job transitions a safer option.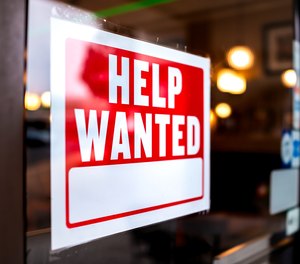 It is not clear yet how this will impact the fire service, but what has become clear is that more firefighters have been retiring, active firefighters have been called upon to take on more during the pandemic, and the fire service may not be itself immune to the Great Resignation.
Times have changed
Most firefighters would probably agree that there are few professions as fulfilling and rewarding as the fire service. This doesn't change the fact that many may be tempted to graze upon grass that appears to be greener on the other side. It also doesn't change the fact that, for whatever reason, many of us are seeing our firefighter applicant pool begin to dwindle.
When I began exploring fire service careers 25 years ago, it was extremely competitive to get a job as a firefighter. It was a huge accomplishment to get hired by most municipal departments in my area, and in most instances, it involved more than one hiring process due to the high number of applicants. Today, we still may see good applications show up, but the volume has decreased dramatically.
Certainly, a key reason is the impact of the pandemic. Everyone in public safety has been called upon to do more over the last nearly two years. For many, this has involved repeated mandatory overtime – the result of other firefighters seeking employment elsewhere, being out of work due to COVID-19 exposure or infection, and myriad other reasons. And the impact has hit EMS, too.
I was in a regional chiefs meeting recently where the topic came up regarding the number of open positions in our area's EMS systems. The number of vacancies was alarming. In our region, most fire departments support EMS systems but do not transport, leaving that to our local EMS agencies. But many paramedics have left their jobs for the same reasons identified by Thompson above.
Mentorship and quality of life
In order for us to hold onto our members and attract new ones to our chosen profession, we must proactively work to prevent the Great Resignation from striking deeper into our membership. We can do this by supporting our current members, and capitalizing on the fact that many individuals are now actively seeking new, different career paths.
Those of us who have been in the fire service for many years, or even been in other professions, have come to appreciate what we have in the fire service, in good times and bad. Many up-and-coming firefighters or those interested in a career in the fire service may not grasp what we veterans know about all that the fire service has to offer.
One of the most important things any of us can do right now is to mentor of our younger firefighters who may be getting fatigued with the mandatory overtime, or those who have just entered the field and see the added stress and demands, but don't understand the benefits. As veterans of the service, we understand the satisfaction of serving others and the rewards of helping our fellow man during their most challenging times, and we also understand the camaraderie between our brothers and sisters in emergency services after we have been impacted by the stress of being present in the worst of times for many and intervening when lives and property are not spared, including those of our own. Few professions have the brotherhood and sisterhood we enjoy, nor the overwhelming satisfaction of service. We must pass this on, so these elements of the fire service are not lost during these turbulent times.
During the Great Resignation, we have seen people leave their jobs for more flexibility and improved quality of life. While our shifts can be demanding, the fire service does offer the benefit of reasonable time away in between shifts. However, as many have had to implement more overtime, this benefit has decreased. The only way to change this is to encourage those in the fire service to stay and strive to attract those leaving other professions to join our ranks. It is a slippery slope on which we reside. If more firefighters leave, conditions will rapidly worsen, much like a smoldering fire with newly opened windows and doors to introduce massive influx of oxygen. However, we can make the Great Resignation work for us, attracting more to our workforce and thus preserving the backbone of our profession, instead of breaking the backs of our firefighters to do more and more in these difficult times.
While the fire service may never attract the same number of people as industries with much higher salaries, we know many people are now leaving high-paid professions in favor of quality of life – something we can offer when we too have strong staffing. Now is the time to take advantage of this pool of workers and introduce them to the satisfaction and lifestyle many of us know and embrace. Let's not miss this opportunity to embrace the change we are seeing in the workforce; otherwise, we will likely quickly succumb to it as well.