How to build a fire station
A guide for fire chiefs proposing a new fire station and how to navigate fire station renovations
---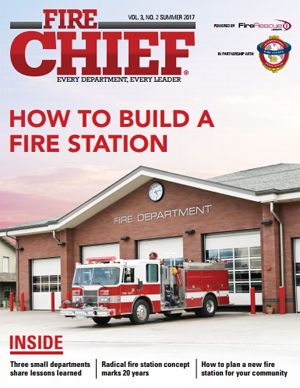 Given that almost half of all fire stations in the United States are more than 40 years old, there is a significant pent-up demand for new and renovated fire stations. 
In this edition of Fire Chief Digital, we explore the need for new stations and how to navigate station renovations.
Read the issue to learn:
How to plan a new fire station in your community
The number one issue in building a fire station
Lessons learned from three departments' efforts to plan for, fund and complete construction on fire stations
The radical concept of building a fire station in an Ohio shopping mall in the late 1990s
 
You can view the issue as a digital magazine or download as a PDF.