12 hilarious, head-scratching firehouse Yelp reviews
If you thought the Yelp reviews of restaurants and shows could wallow in a puddle of ridiculousness, check out what reviewers said about fire stations
---
By Ben Pugh
Yelp is a website used for finding and rating local businesses. It turns out you can post a review on just about anything, including your local firehouse. So what are people saying about their fire departments? Pretty much any old random WTF-ism they can think of, that's what.
Prepare yourself for some awesome randomness and the most epic love letter to the mustachioed firefighter ever.
1. I Want these guys on my survival squad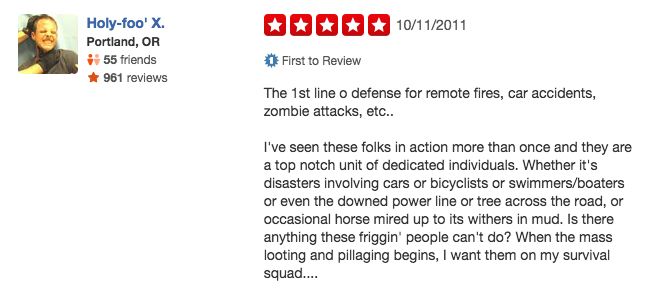 2. Honolulu firefighters: Always ready to surf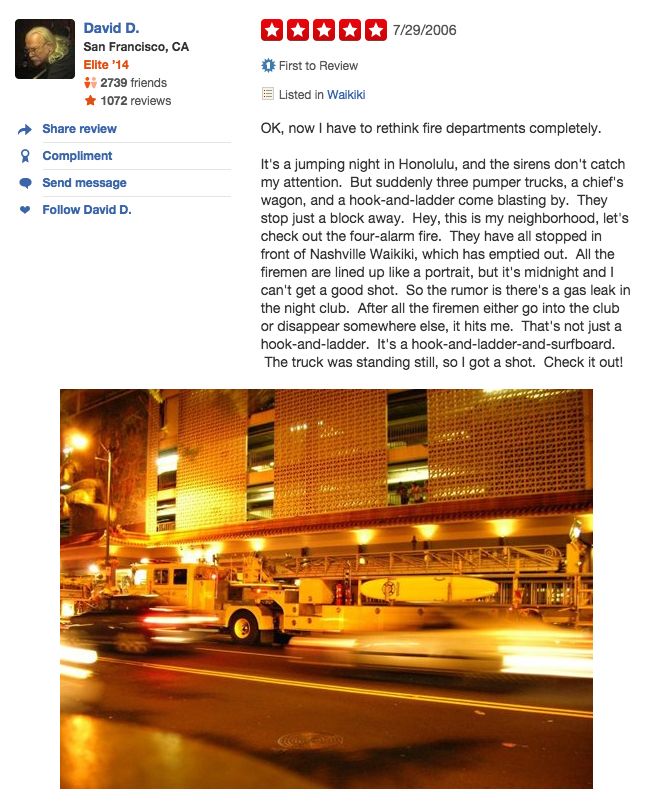 3. The loudest sirens in the country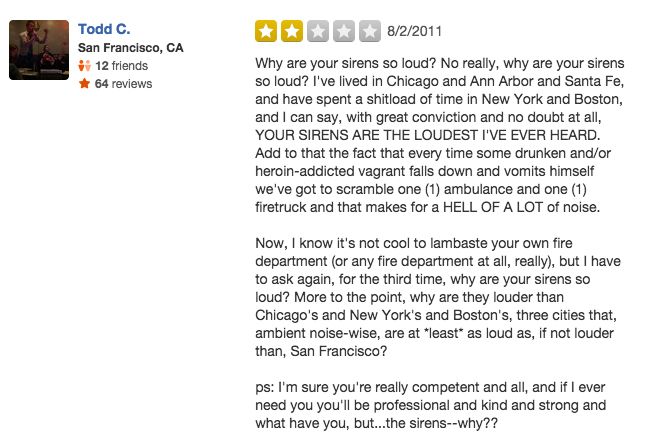 4. Fighting fires, killing insects

5. Think someone's got beef with the chief?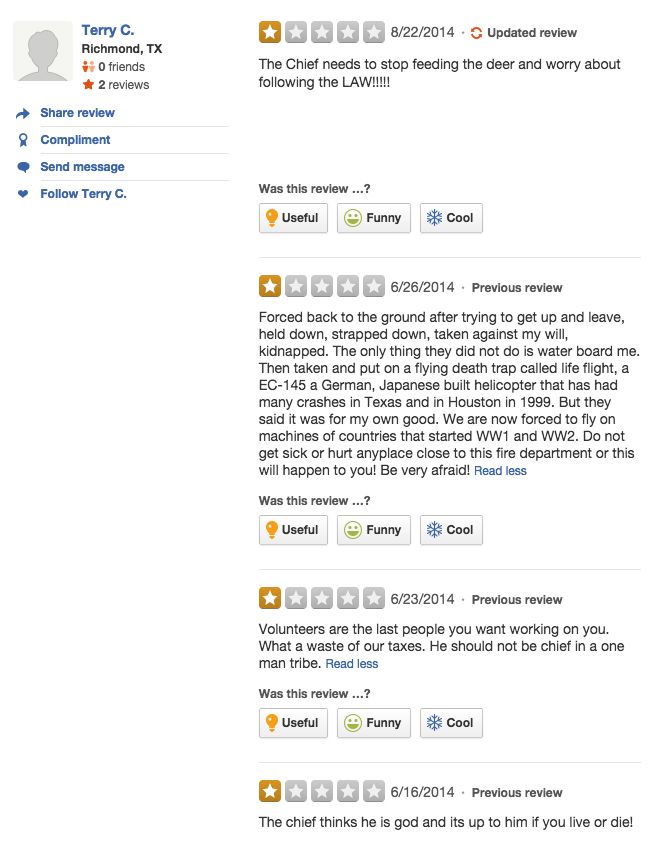 6. Oh, that gray-templed firefighter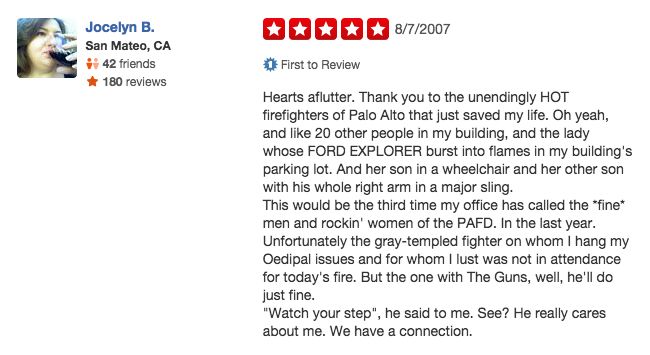 7. For the love of paintball

8. Late night siren party

9. Yelp if you don't like cops

10. They look good in running shorts

11. Noisy neighbors who ruin dresses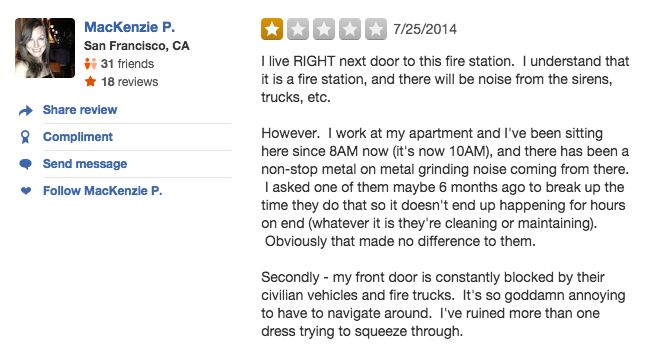 12. And finally, the most epic ode to the mustachioed firefighter ever