Kim Kardashian and Kanye West hire private firefighters to save homes
By digging trenches to create a fire break, a private firefighting crew saved the celebrity couple's home, along with other homes in their neighborhood
---
HIDDEN HILLS, Calif. — Kim Kardashian and Kanye West are being praised by their neighbors for hiring a private team of firefighters to save their homes.
TMZ reported that the celebrity couple's $60 million mansion was threatened by the Woolsey fire Friday after residents were evacuated. Their home sits at the end of a cul-de-sac and borders a field, so if it had caught on fire, a domino effect for the whole neighborhood would have been created.
The private team of firefighters hired by Kardashian and West dug trenches to create a fire break and fought the flames off with hoses, successfully saving their home and the homes of others in the neighborhood.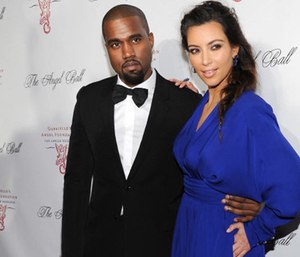 According to a Los Angeles Times article from 2007, "concierge" firefighting teams such as these are common among wealthy residents of fire-prone areas, with insurance company AIG offering Wildfire Protection Units for high premiums.
In 2017, some wealthy California residents hired the teams to clear away flammable items from outside of their homes before the wildfires arrived. Policyholders were reported to pay "anywhere from thousands of dollars in annual premiums" to "more than $100,000," depending on their property.