LODD: 22-year-old inmate firefighter hurt in blaze dies
Frank Anaya severely cut his leg and femoral artery while battling the brush fire
---
By Karen Kucher
The San Diego Union-Tribune
SAN DIEGO, Calif. — A 22-year-old inmate firefighter who was seriously hurt while using a chain saw fighting a Lakeside fire July 5 has died from his injuries, officials said.
Frank Anaya severely cut his leg and femoral artery while battling the brush fire. He died early Tuesday at a local hospital after undergoing multiple surgeries, California Department of Corrections and Rehabilitation officials said.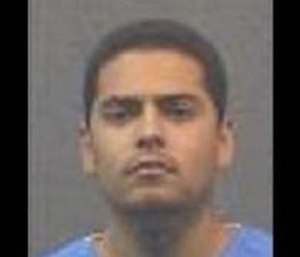 "We are saddened by the death of Frank Anaya and our thoughts and prayers are with his family and friends," state corrections secretary Scott Kernan said in a statement. "Anaya provided an invaluable public service and helped protect our communities from devastating fires."
Anaya had been assigned to the La Cima Conservation Camp in San Diego County since April.
He was a Ventura County resident and had been in state custody since last September after being convicted of assault on his spouse and weapons charges, spokesman Bill Sessa said.
Anaya is the second inmate firefighter to die this year. Matthew Beck, 26, was killed when a 120-foot tree fell on him in Humboldt County.
Five inmates have died since the conservation program was created in the 1940s.
A team of Cal Fire officials who review serious accidents are looking into the Lakeside incident. Cal/OSHA also is investigating, Sessa said.
Copyright 2017 The San Diego Union-Tribune
All Rights Reserved