Feds' racial discrimination settlement over Austin firefighters expires
Federal officials could have continued their oversight of the Austin Fire Department's hiring process, but they did not find "good cause" to do so
---
By Philip Jankowski
Austin American-Statesman
AUSTIN, Texas — A settlement struck between the Austin Fire Department and the U.S. Department of Justice after federal officials found evidence of racial discrimination in the department's hiring process has come to an end.
Federal officials could have continued their oversight of the Fire Department's hiring process of new firefighters for four years, according to a memo published Tuesday from interim Fire Chief Tom Dodds to the Austin City Council. But the Justice Department did not find "good cause" to extend the settlement, which is also known as a consent decree.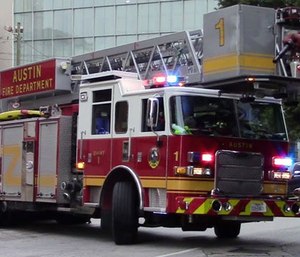 In 2013, Department of Justice officials found evidence that Hispanics and African-Americans were discriminated against during the hiring process, and that they were less likely to be hired than white applicants because of how the Fire Department ranked eligible applicants.
As federal officials investigated allegations of discrimination in its hiring, all new hiring was halted for a time. But federal officials determined that the city's new process was also flawed. The Justice Department did not claim the discrimination was intentional but that it deprived African-Americans and Hispanics of an equal footing with white candidates.
"However, we recognized based on the statistical results from DOJ's investigation that we could improve how we conduct our hiring to make sure we are hiring all of the very best firefighters – regardless of race or national origin," Dodds wrote in the memo.
In 2014, the Austin City Council approved a settlement with the Justice Department, agreeing to pay up to $780,000 to unsuccessful firefighter applicants for back pay and to set aside 30 new hire positions for African-American and Hispanic candidates.
"Complying with the consent decree has been highly complex and challenging, but we honestly believe it has improved our hiring process and thus made us a better Department," Dodds wrote.
While the consent decree was in place, the Fire Department hired 261 firefighters, including 21 African-Americans and 67 Hispanics.
Copyright 2018 Austin American-Statesman
McClatchy-Tribune News Service