Retired FDNY lieutenant dies of 9/11-related cancer
Lt. Edward McDonagh, 49, lost his three-year battle against stage 4 colon cancer
---
By FireRescue1 Staff
NEW YORK — A retired FDNY lieutenant died Sunday after losing his battle with cancer.
NY Daily News reported that Lt. Edward McDonagh, 49, died of stage 4 colon cancer that he contracted while helping in the cleanup efforts at Ground Zero. He was diagnosed in March 2014.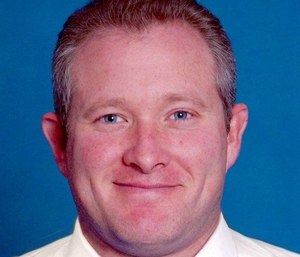 Lt. McDonagh, also a former Marine who served in the Gulf War, joined the FDNY in 1996, and his wife, Kimberly McDonagh, said he loved his job.
"It was part of who he was, right there with the Marine Corps," she said. "They were his brothers. At the FDNY they weren't just co-workers, they were family."
Lt. McDonagh retired in July 2016, according to an FDNY spokesman.
"He never let cancer define him," McDonagh said. "For three and a half years we took trips, celebrated life and made memories."
McDonagh is survived by his wife and five children.