Ala. fire chief retires after 30 years of service
Chief Charles Gordon joined the department in January 1989 and rose through the ranks until he was appointed chief by former Mayor William Bell in September 2014
---
By Carol Robinson
Alabama Media Group
BIRMINGHAM, Ala. — Birmingham Fire and Rescue Service Chief Charles Gordon is ending his tenure as the city's 21st fire chief.
Gordon, 57, will retire effective Dec. 28 after 30 years with department. However, his last day on the job will be next Tuesday. Gordon joined the department in January 1989 and rose through the ranks until he was appointed chief by former Mayor William Bell in September 2014.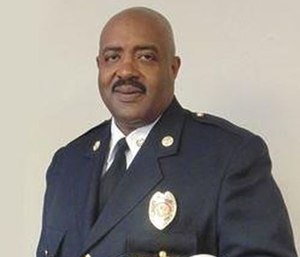 "It's a bittersweet moment,'' Gordon told AL.com Wednesday. "30 years being a part of something, it's become a big part of my life. I think about and tears come to my eyes."
Gordon likes to tell the story about how it almost didn't happen, all because of a slip on a balance beam when he was training to become a firefighter. He had completed all of the required tasks – such as running and dragging a heavy dummy – and only had to complete the required walk on an inches-wide beam toting a massive fire hose.
He fell off, not once but twice.
The battalion chief told Gordon he had not met the requirements to become a firefighter and instructed Gordon to go tell then-Assistant Chief Euel S. Laughlin what had happened and turn in his papers. Laughlin told Gordon, "I don't care how many times it takes, you cross that beam,'' he recalled. "He had a grim look on his face."
Gordon went back and did it again. He crossed the beam and crossed over into the profession he would hold dear for the next 30 years. "Just think, if Chief Laughlin hadn't given me a second chance, we wouldn't be having this conversation,'' he said.
Gordon holds a bachelor's degree in accounting from from the University of Alabama at Birmingham, a bachelor's degree in public safety administration from Athens State College and an associate degree in Fire Science from Jefferson State Community College. He is also a nationally-registered EMT paramedic, a certification he also received from UAB.
During Gordon's tenure with BFRS, he held the positions of assistant chief of emergency medical services and fiscal operations, battalion chief of Aircraft Rescue and Fire Fighting, EMS battalion chief, operations battalion chief, EMS field supervisor, lieutenant and station captain.
Gordon was first appointed as a battalion chief in 2000 and then served as assistant chief from 2012 until he became chief in 2014. Bell appointed Gordon to the position after former fire Chief Ivor Brooks died unexpectedly from a massive heart attack.
Gordon said when he was first told of his appointment, he wondered whether he was cut out for the job. "I've always been the person behind the scenes and I spoke with a friend about that right after being appointed,'' he said. "They told me to just be myself and I think that's the key to what I consider being successful. I've been open and accessible to everyone in the department. That's been important to me."
He didn't stay behind the scenes too long. In fact, he jokes that he quickly became know as "The Facebook Chief" because he posts frequently on social media – both professionally and personally. Of late, the majority of his posts are about his infant granddaughter who clearly takes up the majority of his free time.
"I wanted the public and our personnel to know me and know who I am, and I wanted to know them and what is going on in their lives,'' Gordon said. "Facebook has allowed me to do that."
While heading the department of more than 700 employees – including more than 600 firefighters – Gordon from a Class 3 Public Protection Classification to a Class 2 in 2017 with expectations to reach the top classification by early 2019.
"We have enhanced the safety of our personnel by the equipment we have purchased, brought in an arson canine, and provided economic opportunities through the career tech and fire schools programs,'' he said. "Eight of our explorers are in our new fire academy class. I think we've done some good things in the community."
"I feel good about the things we've been able to accomplish,'' Gordon said. "A lot of those things I can't take credit for, but one of my goals was to empower those under my command and it has worked."
Copyright 2018 Alabama Media Group
McClatchy-Tribune News Service