Download your FY2018 AFG Communications Project Guide [eBook]
Learn about 2018 AFG communications grant priorities and how to manage your AFG grant application
---
Sponsored by Motorola Solutions 

FEMA's Assistance to Firefighters Grants (AFG) application period closes on October 26 at 5 pm ET, so there's not a moment to waste. 
Priorities for this year include supporting basic radio communications that include portable radios, mobile radios, in-vehicle repeaters and pagers. These devices allow dispatchers and first responders to seamlessly transmit and receive mission critical information in order to provide them with better situational awareness.
This free guide includes: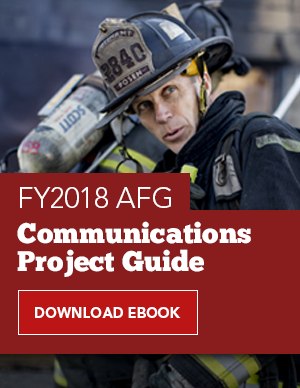 1. A step-by-step plan for completing your application in time 
2. The importance of integrating data into your application 
3. How to tell your AFG story 
4. A helpful grant 'get ready' checklist 
5. Administrative steps to get your grant application ready

There is a short window of time to submit your application. Get started NOW by reading this guide. Good luck! 

Fill out the form below to download the FREE guide.