FireRescue1 Webinar: Automated & Integrated: The New Standard for Workforce Management
More efficient and effective workforce management
---
Are your public safety and state/local government agencies still using manual processes for data sharing? Disparate and outdated methods can be error-prone, time-consuming, and inefficient. A single automated workforce management system designed specifically for public sector organizations can streamline processes at every level to help contain labor costs, maintain compliance, and improve productivity. 
Learn more at our can't-miss webinar, Automated & Integrated: The New Standard for Workforce Management, on why you should be considering an integrated workforce management solution. The webinar will feature speakers from the Columbia, South Carolina Fire Department, Banner Health, and Brandon Hall Group. They'll share: 
Real life integration experiences from two Kronos TeleStaff customers 
The importance of aligning public safety and government decision makers 
How government agencies/public safety departments can make smarter workforce management decisions 
A tool for managing critical stakeholders and gaining consensus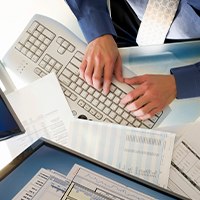 ​With an integrated workforce management solution, every department and team within your state or local government and public safety department can function more efficiently and productively. 
How to attend:
Register here to access this free, on-demand event recording