Ben Franklin Award of Valor nomination period now open
The IAFC award honors a firefighter for their expert training, professional service and dedication to the duty displayed in saving a human life
---
By FireRescue1 staff
CHANTILLY, Va. — The International Association of Fire Chiefs is now accepting nominations for its Ben Franklin Award for Valor, considered the IAFC's most prestigious award.
Sponsored by Motorola Solutions, the award honors a firefighter for their expert training, professional service and dedication to the duty displayed in saving a human life. The program, which is named for one of the first fire chiefs in the United States, Benjamin Franklin, also serves to raise public awareness and support for the fire and emergency service.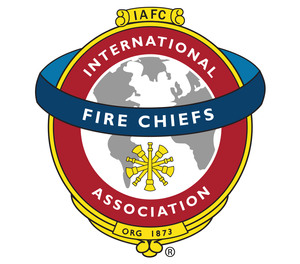 The nomination deadline is June 15, 2022. All nominations are reviewed by a select committee of IAFC members. Nominate a firefighter here.
Notes about the award:
An individual or a team of up to four may be nominated.
The incident must have occurred no earlier than April 1, 2020, and no later than Dec. 31, 2021.
The Ben Franklin Award for Valor will be presented at Fire-Rescue International (FRI) in San Antonio, Texas.
Contact BenFranklinAward@iafc.org with any questions.