FR1 Facebook Fans' top 3 photos of 2011
See the winners of the voting contest
---
The results are in! Here are the three photos with the most votes:
First place: Remembering proudly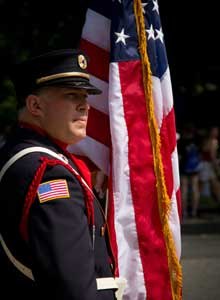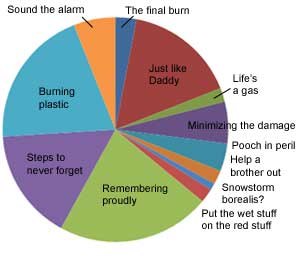 Justin Roth
Lt. Jerry Marsh of Engine 57 at the 2011 Memorial Day parade in River Vale, N.J.
Second place: Burning plastic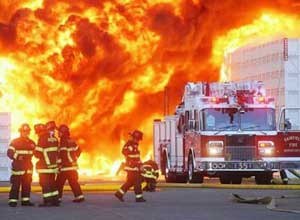 John Sturdee
This six-alarm fire occurred at the Fairfield plastics plant in July.

Third place: A tie!
Just like Daddy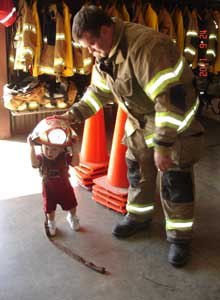 Jason Kelley
"A photo of my son and I at the station. I am a firefighter with Eva Volunteer Fire Dept. Eva, Ala."
Steps to never forget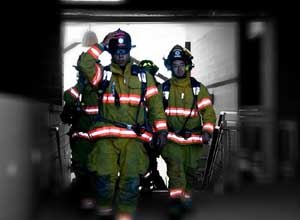 Estevan Alonzo
Members of the volunteer Alamosa Fire Department in Colo. head for a 9/11 memorial stair climb.
The rest of our top picks from the submissions of our Facebook fans are below. Thanks to everyone who entered!
The final burn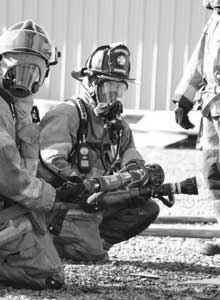 Aaron Wiseman
Hopewell, N.Y., volunteer fire department's FF1 class prepares for its final burn at the Ontario County training grounds.

Life's a gas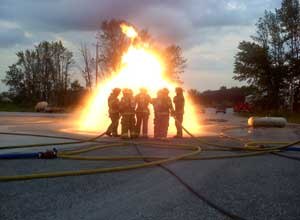 Mike Cracraft
The Francis Creek Fire Department in Wisc. doing propane training on a three-inch main.
Minimizing the damage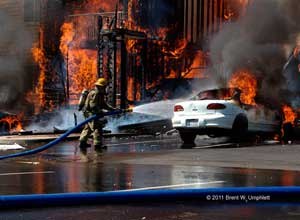 Brent Umphlett
An apartment complex fire on August 5, 2011 in Norman, Okla.

Pooch in peril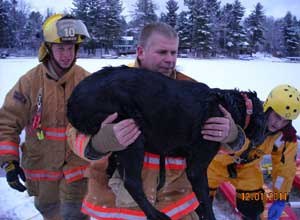 Michelle Van Meter
Firefighter Randy Trapp of the Arbor Vitae Fire Department in Arbor Vitae, Wisc., aids in the rescue of a dog that fell through ice on Dec. 1. "We are all very glad that this dog had a very happy ending after having to tread water for quite a long time until our department got there!"

Help a brother out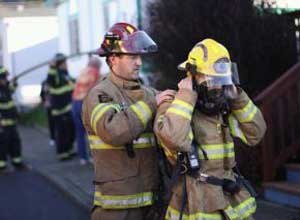 Dalena Bridgeford
Harbor, Ore. firefighters prepare to enter a house that had a fire in the bathroom. No injuries were reported, and the fire was quickly extinguished.
Snowstorm borealis?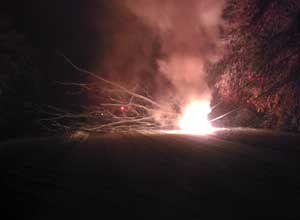 Andrew Jahr
A snowstorm in Plainville, Conn., knocked a tree across the primaries. "It's not our greatest call of the year. But it's certainly something beautiful to look at."
Put the wet stuff on the red stuff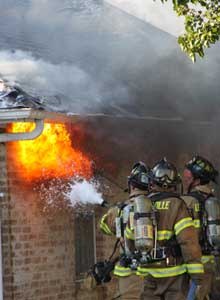 Sheri Baldwin
Shot by a Lewisville, Texas, firefighter reserve, this is one of the firefighters' favorites from a recent house fire.

Sound the alarm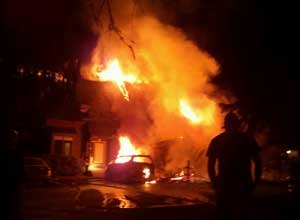 Paul Bourque
This four-alarm fire happened Aug. 13 in Nashua, N.H.
Thanks to everyone who submitted photos. You can see all of your submissions in our Facebook album. If you have some good 2011 shots you want to be added to the album, email us at editor@firerescue1.com. Now go back to the top and vote!