National foundation to pay off fallen firefighter's mortgage
The Stephen Siller Tunnel to Towers Foundation will pay off the mortgage for the family of fallen firefighter Mitch Lundgaard
---
By FireRescue1 Staff
APPLETON, Wis. — A national organization plans to pay off the mortgage for the family of fallen firefighter Mitch Lundgaard.
NBC 15 reported that the Stephen Siller Tunnel to Towers Foundation, an organization created in the aftermath of the Sept. 11 terrorist attacks to support first responders, will pay off the mortgage.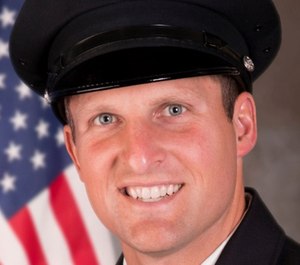 Lundgaard was killed when a gunfight broke out at a Wis. transit station in May between police and an armed man who paramedics had been treating for a drug overdose.
"This senseless death underscores the dangers our first responders face every day. They answer every call trying to save lives – knowing they risk losing their own," Frank Siller, CEO and chairman of Tunnel to Towers, said in a press release. "Now, it is our responsibility to step up and take care of this family and make sure they know we have their backs."
Lundgaard is survived by his wife, Lindsey, and three young sons.