Man charged with Ghost Ship fire deaths to enter plea
Derick Almena was arrested and charged with creating a deadly firetrap at the warehouse he rented and converted into a party space
---
By Paul Elias
Associated Press
OAKLAND, Calif. — The man blamed for the nation's deadliest structure fire in more than 14 years is the first to appear in court Thursday in Northern California on 36 counts of involuntary manslaughter.
Derick Almena, 47, is scheduled to enter a plea Thursday in Alameda County Superior Court. The 47-year-old was arrested in nearby Lake County on Monday and charged with creating a deadly firetrap at the warehouse he rented and converted into a party space and housing for financially struggling artists.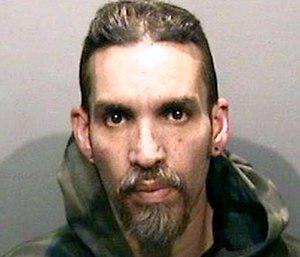 The warehouse was not licensed for housing or entertainment. Alameda County District Attorney Nancy O'Malley charged Almena with cluttering the space with highly flammable material and failing to provide adequate fire safety systems to tenants and visitors.
A Dec. 2 fire at the warehouse killed 36 people attending an electronic music concert on the second floor. Investigators say the maze-like interior had only one exit that night that was difficult to find when the lights went out.
Almena's attorneys say he plans to fight the charges and called him a "scapegoat." Before his arrest, Almena said he was trying to create a collective where artists could live and work affordably.
Almena's assistant Max Harris was arrested in Los Angeles on the same charges. He is being held in Los Angeles County jail until Alameda County sheriff's deputies can arrange his transfer to Northern California.
Harris has no attorney on record.
Both men remain jailed on bail of nearly $1.1 million.