Fla. report details new information on FF-EMS captain overdose death
A.J. Isaacs was an EMS captain and had been with the fire department for 25 years before dying of an overdose
---
Joe Mario Pedersen
Orlando Sentinel
WINTER PARK, Fla. — New light was shined on a Winter Park firefighter's January death and the flawed system within the department that enabled him to overdose on sedative drugs, according to a report by WFTV.
A.J. Isaacs, 47, died on Jan. 30, according to the Winter Park Fire Department.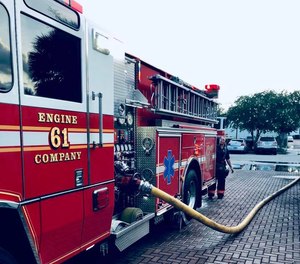 He was an EMS captain and had been with the fire department for 25 years before dying of an overdose and after stealing and using drugs meant to sedate patients transported in ambulances, such as morphine, Versed, Valium and ketamine, the report showed.
Isaacs' position granted him sole access and control of the inventory process at station 61 on 343 W. Canton Ave., according to WFTV.
Isaacs manipulated the system to cover his tracks between 2016 and 2018, allowing him to steal 742 vials of sedatives and become addicted, WFTV said.
An investigation into Isaacs' death shows that he accessed station 61's inventory hours before his death, WFTV reported.
Isaacs' actions reveal a glaring flaw in the department's system, Winter Park Fire Chief Dan Hagedorn told WFTV.
The fire department is doubling the verification of inventory, proximity cards and has changed the keys limiting access to the sedative inventory, Hagedorn told WFTV.
Read the full report at WFTV.
———
©2019 The Orlando Sentinel (Orlando, Fla.)
McClatchy-Tribune News Service