MedaPoint Announces New & Improved Website
---
MedaPoint, a leading provider in EMS Billing and Dispatch software, announces their new website launch. The updated website does a better job of explaining who they are and what value they provide to our customers. It also features a lot of information about their products and how their solutions specifically benefit Private EMS, Hospital Transport, Municipalities, and EMS Billing companies.
Check it out, bookmark it and check back often for updates!
Website link: http://medapoint.com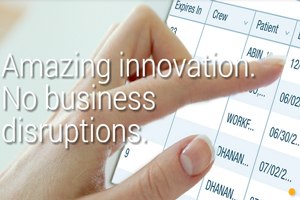 About MedaPoint
MedaPoint is revolutionizing emergency medical services (EMS) — by delivering efficient, state-of-the art billing and dispatch solutions which are both affordable and accessible. Built on groundbreaking technology and dynamic vision, our applications currently support more than 1,500 private and municipal EMS providers. We offer a comprehensive 100% Web-based solution purposely built for EMS, available through our unique "pay as you go" subscription model.