PRESS RELEASE
Introducing GearGrid's newest product: The GearCart
---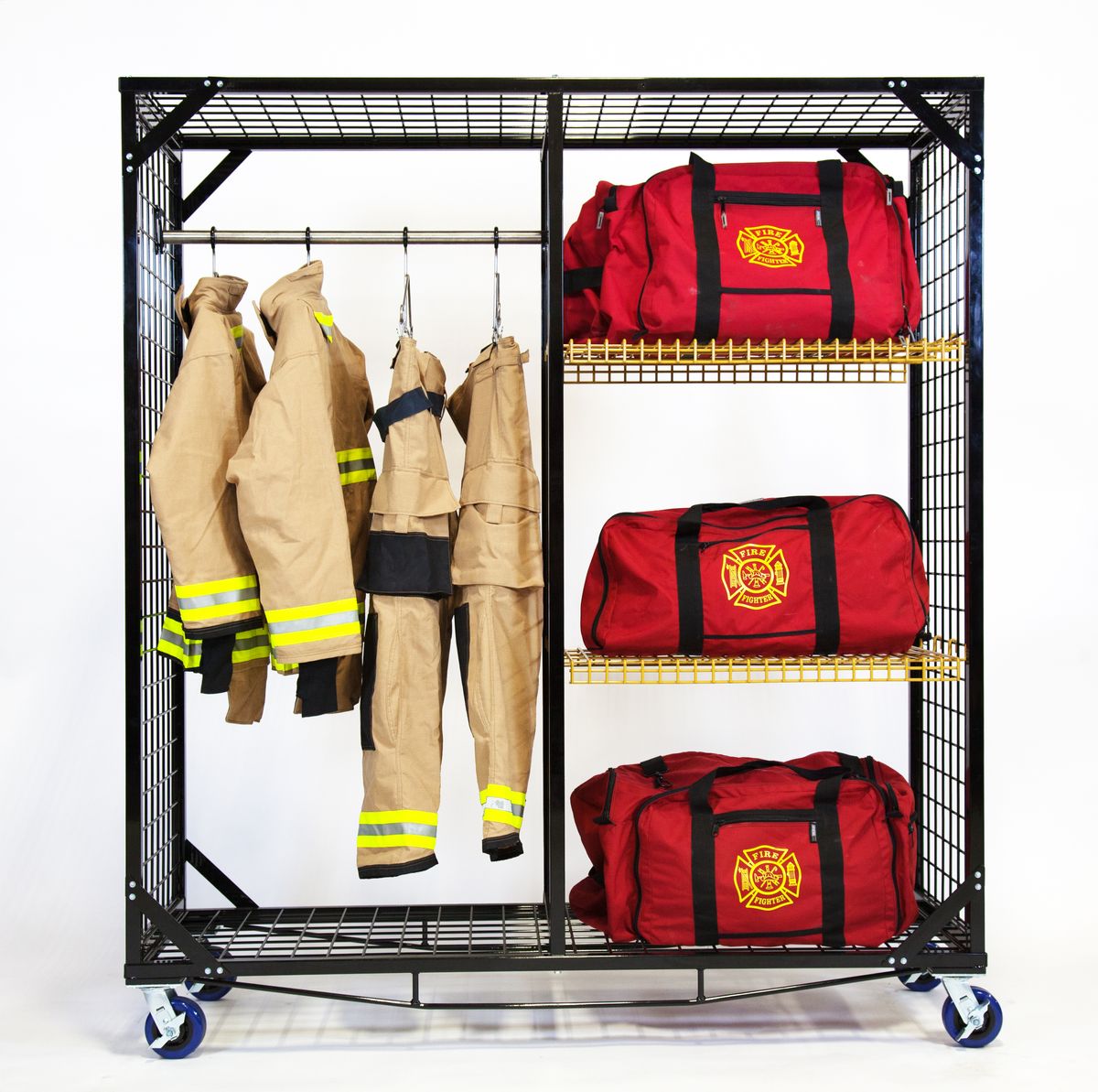 GEARGRID is dedicated to providing firefighters with innovative storage solutions to meet their toughest storage demands, and GEARGRID's new GearCart is no exception.
The newest product provides a convenient solution for drying and organizing turnout gear and equipment. The GearCart is ideal for storing a variety of fire station equipment in one centralized location for quick, easy access.  
The GearCart's heavy-duty construction includes eight gusseted corner brackets and reinforced base frame with a 3" x 3" square center divider. The mobile storage system comes standard with four heavy-duty locking casters so fire departments can use any open space for fast access to turnout gear and superior ease of cleaning.                
The GearCart is completely modular and can be designed to meet each department's exact storage needs. Stainless steel hangbars and flat shelves can be mixed and matched creating the ultimate storage solution. Add any of GEARGRID's durable stainless steel hangers for quick drying and complete organization.  
GEARGRID is excited to help fire departments solve their toughest storage challenges with the GearCart as an innovative solution. Whatever the need may be, GEARGRID offers the smarter, stronger storage solution.
About GEARGRID
GEARGRID is the strongest and most versatile line of storage equipment on the market.
All GEARGRID products are manufactured in Forest Lake, Minnesota at its headquarters and production facility. Today you will find GEARGRID's full line of equipment storage and transport solutions used in stations nationwide and beyond. For more information visit www.geargrid.com or call 1-888-634-6694.

Request more info from GearGrid
Thank You!