PRESS RELEASE
Give rubber the boot: HAIX is giving away 10 pairs of leather boots
---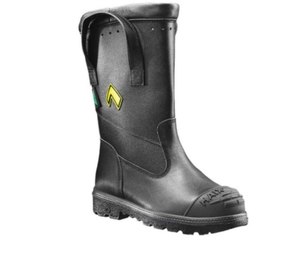 LEXINGTON, Ky. — HAIX is looking for firefighters who are tired of wearing their old rubber boots and want a chance to get their feet into a pair of leather boots. HAIX would like entrants to tell us why they would like a new pair of leather firefighting boots and include a photo of their current boots. HAIX will choose 10 lucky winners from our pool of entries to receive a free pair of HAIX Fire Hunter USA boots.  
To submit an entry, follow this link and tell us why you would like to give rubber the boot! Sign-ups run between April 13 and April 22: https://www.surveymonkey.com/r/DXJVVQF 
Ten winners will be selected from all entries after close of contest and will be notified via email. 
Each entrant must be over 18, be an active-duty firefighter, and live in the United States or Canada. Other terms and conditions apply. See website contest page for details. 
For more information about the company and its products, visit www.haixusa.com or call 1-866-344-4249. 
About HAIX Group
HAIX Group is a global footwear maker for professionals involved in firefighting, EMS, safety, law enforcement, forestry, and more to provide them with the best possible shoes to assist them safely and comfortably in a variety of situations. Utilizing German engineering and extensive experience, the company sets out to offer improved functionality and state-of-the-art innovation for the best shoes on the market. HAIX consistently works to improve its products to the satisfaction of its customers.  

Request more info from Haix North America, Inc.
Thank You!