PRESS RELEASE
TenCate Protective Fabrics welcomes new Vice President of Strategy & Innovation
---
ATLANTA — TenCate Protective Fabrics is pleased to announce that Michael Laton has returned, this time as Vice President of Strategy & Innovation.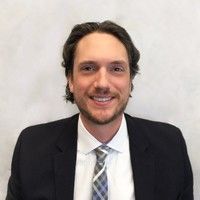 Mr. Laton previously served as a Senior Product Development Engineer where he spent seven years (2000 to 2007) developing solutions for the Fire and Industrial protective apparel markets. Mr. Laton continued to advance his knowledge in textiles and protective apparel with Sperian Protection in Strategic Market Development. He then worked a Senior Product Marketing Manager for the First Responder business area of Honeywell Safety Products. Most recently, Mr. Laton served as Director of Business Development for Trelleborg Engineered Coated Fabrics, where he oversaw research and development as well as sales and marketing for polyurethane coated and laminated materials.

"It's nice to have a familiar face that can tie the past and future of our company together," said John Shadinger, President. "Michael is uniquely qualified to bring a renewed vision to the creation of innovative protective fabrics for firefighters, military and the industrial safety markets TenCate serves."

Mr. Laton earned a Bachelor of Science degree in Textile Engineering from North Carolina State University, and a Master of Science degree in Polymer, Textile, and Fiber Engineering from Georgia Tech. His background in textiles and material development as well as his experience in the field of protective fabrics will make an invaluable member of the team at TenCate.

"Today's global markets for protective materials are ever changing," said Mr. Laton. "I believe we can achieve new landmarks in textiles that will reflect that change and allow for new growth and innovation."

With a rich history in textiles since 1925, the 450 TenCate Associates in the United States proudly create and manufacture protective fabrics for firefighters, oil & gas workers, utility linemen, military and others. As the world's largest manufacturer of inherently flame-resistant fabrics, products from TenCate reach all the corners of the globe. Learn more by visiting TenCateFabrics.com.
About TenCate Protective Fabrics
TenCate Protective Fabrics is the world's leading supplier of inherently flame-resistant fabrics for firefighters. Respected and recognized worldwide for our aggressive Research and Development, superior quality and cutting-edge manufacturing processes, it's no wonder why seven out of 10 firefighters in the United States wear turnout gear made with TenCate fabrics.

Request more info from TenCate
Thank You!