PRESS RELEASE
LYFETYMER Metronome Company Announces the World's First CPR Metronome Pen; write TYMER
---
Centereach, NY (Aug 2014) - LYFETYMER® Metronome Company; a division of Lazarus Medical Group, Inc. is pleased to announce the introduction of the world's first CPR Metronome Pen; write TYMER.  Our writeTYMER consists of a quality, ballpoint pen, which also incorporates an LED built into the top portion of the pen.  The bright white LED, flashes at a rate of 110 beats per minute to act as a guide for 'Just Hands' CPR Chest Compression based on the AHA guidelines for adult CPR.  Studies show less than 100/Min and more than 120/Min has been found not to be effective.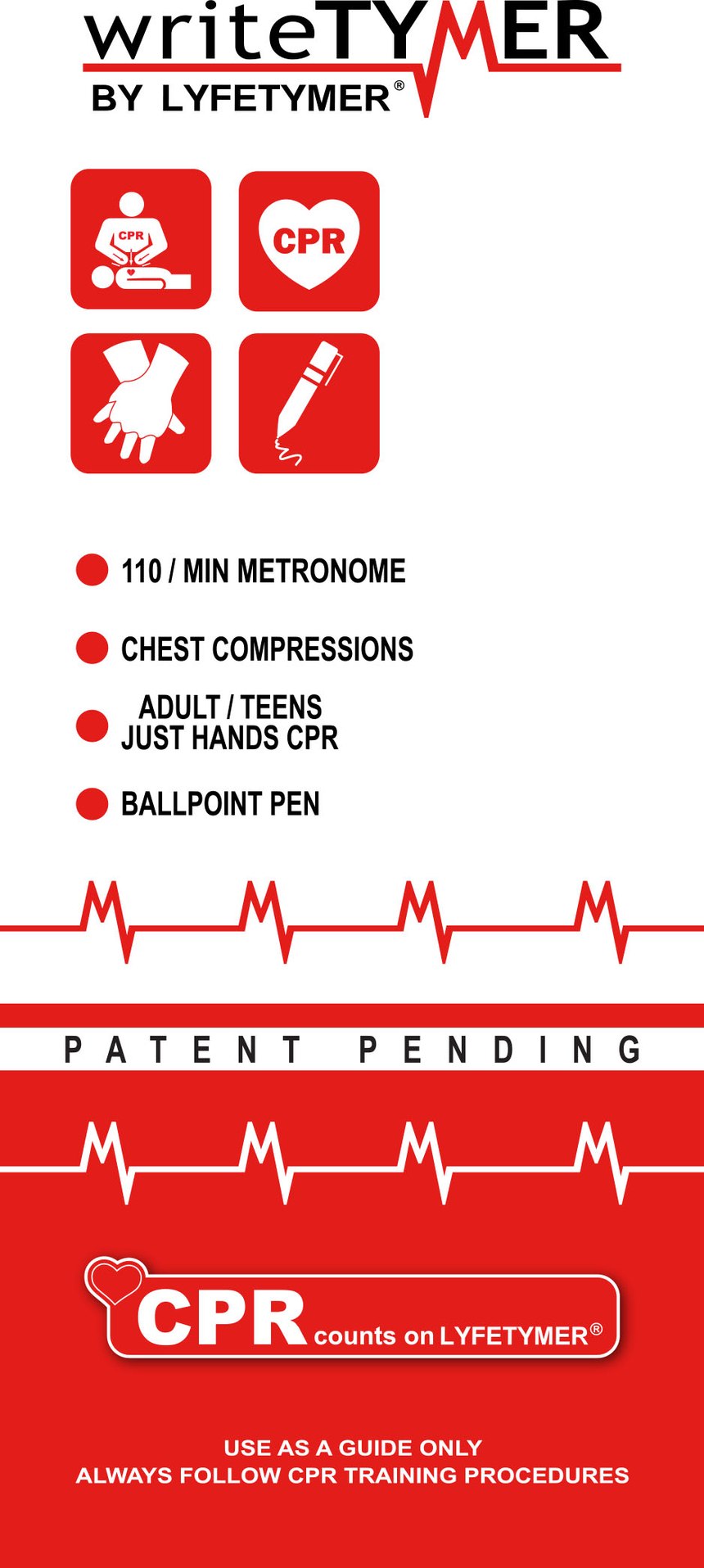 Ideal for training and CPR education, school programs or any organizations where being 'CPR Ready' is required.  Field applications for use by either professionals (EMS, First Responders, Police, Fire and Hospital ER) or the general public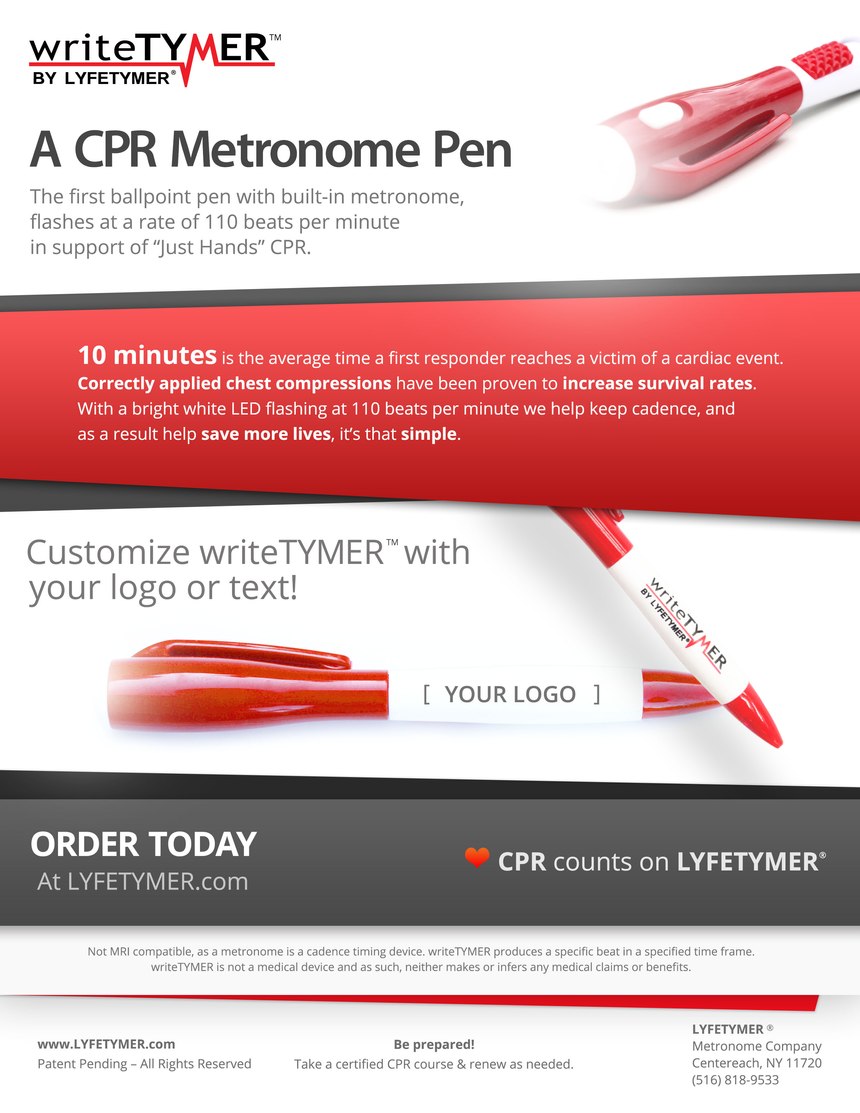 CPR (Cardio Pulmonary Resuscitation) as applied to cardiac victims has been proven to increase the victim's chances of survival; which is currently at 6%. 
The average US ambulance response time to cardiac events is ten (10) minutes. Action taken in those critical moments can mean the difference between life and death. Those chest compressions create perfusion to get oxygenated blood to the brain so someone 'is home' when the EMT/Paramedics arrive to save the body.
About LYFETYMER® Metronome Company
Since 2006, LYFETYMER has been manufacturing metronomes for ventilation (BVM –Bag/Valve/Mask) and CPR (Just Hands) for Pre-Hospital (EMS) and Hospital use.  Previously we have just focused on assisting Professional Healthcare Providers.  Now we see the need to incorporate as much help from the general public as possible by raising awareness that we all need to be CPR Ready.
Contact
John Cordes, President
6 Leland Court, Suite 101
Centereach, NY 11720-1204
(516) 818-9533 / Fax: (631) 736-3188
JLC8LMG@optonline.net
www.LYFETYMER.com