Mulcahy brings steel industry expertise to guide HURST Jaws of Life
from North Carolina HQ as Chris Jaques grows focus on international rescue group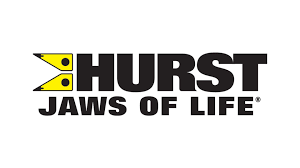 SHELBY, N.C. — HURST Jaws of Life® has new talent leading its Shelby, North Carolina-headquartered business and operations as Ellie Mulcahy joins the industry-leading global manufacturer of rescue tools as general manager. The new post allows former GM Chris Jaques to focus on his growing duties as president of HURST's parent group, IDEX Rescue, a role he has held in conjunction with his GM duties for two years.
"Ellie Mulcahy is a smart, strategic thinker who brings a strong background in quality, operational excellence, customer service and general management to her new role as GM for HURST Jaws of Life," said Jaques, who has served in various roles with IDEX for 20 years. "Ellie's leadership and steel and automotive industry experience are an ideal fit for our continued mission to provide first responders with high-quality rescue tools that have no equal in saving lives."
Mulcahy has worked in the steel and related manufacturing industries for nearly 25 years. She began her career as a quality engineer for United States Steel Corporation and held positions in quality management and sales for nearly 10 years. Mulcahy has focused on the automotive category for most of her career, from making steel for car parts to cutting steel to be formed into shapes for cars. That experience gives her a unique perspective as she steps in to manage the manufacture of rescue tools carefully designed to allow first responders to cut, bend and lift the advanced high strength steels of vehicles.
"As we design rescue tools, it's important for us to understand where the steel industry is going and why," said Mulcahy, who holds her Bachelor of Science degree in metallurgical engineering from Michigan Technology University. "I'm looking forward to applying what I've learned in my career to help us determine how to best work with steels as we design and build tools that can cut through advanced high strength steel of today's vehicles."
Mulcahy also brings experience in customer service and general management from eight years with SET Enterprises, which provides metal processing services to the automotive industry. Additionally, she worked with steel manufacturer EVRAZ North America, overseeing operational excellence initiatives. Mulcahy comes to HURST Jaws of Life from sister brand GAST, where she most recently served as vice president of the rotary business line.
"Our goal at HURST Jaws of Life is to work with firefighters and first responders to understand what they need today, and then build those tools so they're also strong enough for tomorrow," Mulcahy said.
About HURST Jaws of Life
HURST is the only manufacturer of the Jaws of Life® brand. There is no equal to saving lives. The company's commitment to research and development and dedication to quality engineering and manufacturing, has resulted in a line of innovative products known for outstanding safety, durability and performance. HURST Jaws of Life, Inc., is a unit of IDEX Corporation, an applied solutions company. For more information about HURST Jaws of Life, please visit www.jawsoflife.com.