Spotlight: Everyday Hero Housing Assistance Fund helps first responders achieve the American dream
Their direct assistance makes the process of owning a home easy for our community heroes
---
Company Name: Everyday Hero Housing Assistance Fund
Headquarters: Denver, Colorado
Website: http://usehhaf.org/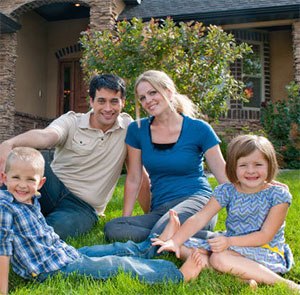 Our mission is to help our heroes buy homes by expanding housing opportunities to fire, law enforcement, EMS, teachers, doctors and nurses; and to promote the value of home ownership as the foundation for building strong communities and financial security for men and women serving their communities.
Where did your company name originate from?
Back in 2005 when we first launched EHHAF, it was called Legacy Housing Fund. The idea behind the initial name was that the organization would be helping our first responders achieve the 'American dream' of home ownership and be able to start and leave a legacy for their children and grandchildren. As the economy turned, the founders were forced to close the doors to Legacy Housing Fund. They quickly seized the opportunity to re-launch several years later and renamed the company Everyday Hero Housing Assistance Fund. This new name, they felt, properly describes our clients and expresses how we see them as heroes as they go about their daily lives serving and protecting us all.  
What was the inspiration behind starting your company?
 The inspiration behind the foundation of EHHAF stems from the fact that our clients nurture and educate our future leaders, they preserve our health and put their lives on the line every day to uphold order and keep us safe, yet they are members of a workforce that is extremely underpaid and underappreciated. As many hours as they work and the preparation and effort they have to put in to be able to excel and do their jobs well, they are grossly underpaid and find it hard to save up the thousands of dollars it takes to be able to achieve the American dream of home ownership. Not enough is being done for them and EHHAF is proud to be leading the charge towards a higher level of appreciation as a grateful nation. This is the least we can do for them considering what they do for us on a daily basis.
Why do you believe your products are essential to the Fire community?
The services we provide are extremely essential to our everyday heroes because it is not an easy task to save thousands of dollars to put towards a home purchase, especially if they have a family to take care of. Closing costs can be as much as 3% of the purchase price of the property and the average everyday hero will most likely have a hard time putting that aside to help make their dream of home ownership a reality. Also, buying a house can be a challenging process and to have an organization like EHHAF in their corner to help make the process a lot less stressful is priceless. Our services are free and the gift funds never have to be repaid under any circumstance.
What has been the biggest challenge your company has faced?
Awareness within the first responder market has been the most challenging for us.   Once the community learns about us they are thrilled beyond belief to have found us.   Because we strive to operate as a lean company it allows us to push more benefits to our clients, but this means we do not have big marketing budgets to spend.  We need to be very smart about each and every dollar we spend to create market awareness.
What makes your company unique?
EHHAF is unique because we are one of the very few organizations that offer this type of financial assistance. Other similar organizations place too many stipulations on the clients making it difficult to impossible for them to use and then benefit from their services. We have heard all too often that a client will be forced to stop during the process as the competitor places too many hurdles for them to overcome.  
With EHHAF, there are no restrictions on the type of home you can purchase (foreclosure, resale or new construction). EHHAF does not limit our clients to a specific list of homes they must choose from.  More importantly we do not place any restrictions on the length of time they choose to live in their new home. EHHAF gift funds are 100% free gifts that NEVER have to be repaid and EHHAF services are absolutely free. We are not aware of any other organization out there that provides this direct type of assistance.
The EHHAF Customer Service team is also very special and unique. We strive to make the process simple and easy by removing the stress that comes with trying to find agents they can trust to work hard for them and communicate well while putting them first at all times. EHHAF has developed a trusted network of agents that they have been carefully chosen, interviewed and trained to work with the EHHAF program across the entire U.S.  Our clients can rest assured that these agents will leave no stone unturned to get them the best deal for their home.
What do your customers like best about you and your products?
Our clients appreciate the personalized attention we offer and impeccable service and assistance.   They also are so relieved to learn that we stand behind our word and when we say we are offering FREE gift funds – we speak the truth.  EHHAF gift funds are absolutely free and never have to be repaid under any circumstance!
What is the most rewarding part of serving the first responder community?
The most rewarding part of serving our Everyday Heroes is the feeling of fulfillment and pride our employees feel whenever we successfully help another community hero close on their home. They send us testimonials expressing their gratitude and pictures of them and their families in front their new homes. It is the most awesome feeling knowing that we played a part in their journey on their road to home ownership.  We feel like we are giving back to a community that gives our nation so much!  Also, when a client calls to say they heard about EHHAF through a colleague of theirs who we helped to purchase their home and they were so pleased that they passed on the word about EHHAF. That brings a huge smile to every EHHAF agent's face. I mean, they are our community heroes and we feel honored to be playing a role in their dream of home ownership. This is truly the least we can do considering how much they do for us.  The founder's letter says it all…http://usehhaf.org/about-ehhaf/founder-letter/
Our mission for 2014 is to help 1,000 community heroes and their families achieve the American dream of home ownership. Please help pass on the word to your colleagues about the assistance we offer so that they can have our services as an option.
Do you support any charitable organizations within public safety?
Yes, we are partners with The Virtual Sports Academy (VSA)  www.thevirtualsportsacademy.com. VSA, is a charitable organization that has joined the fight against childhood obesity. Their effort along with the EHHAF program helps support healthy communities through healthy living and home ownership thus healthy and happy families.