PRESS RELEASE
Firefighters Against Cancer and Exposures (FACEs) non-profit launches in Texas
---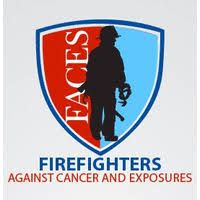 IRVINE, Calif. — In an effort to help firefighters cover the high cost of cancer treatment as a result of the occupational risk of experiencing higher rates of certain types of cancer than the general U.S. population, Laboratory for Advanced Medicine (LAM) today announced the launch of Firefighters Against Cancer and Exposures (FACEs), a Texas-based non-profit that provides supplemental funding to firefighters who have been diagnosed with cancer and not met their deductible through insurance, signifying a hopeful future for reducing cancer stress in the fire service. One hundred percent of the proceeds are given to firefighters to aid the financial burdens of a cancer diagnosis.
"As a career firefighter, I have seen my colleagues face the harsh realization of cancer, and the death rate for firefighters is increasing faster than we can find ways to help," said Chris Conner, president of FACEs and firefighter in Bedford, Texas. "There needed to be a better way to provide help to firefighters who are diagnosed with cancer, as they need financial assistance with medical deductibles and treatments. That's where FACEs comes in. We've made it our mission to find every appropriate resource to assist them in fighting cancer."
FACEs will kick off with a fundraiser on March 17, 2018, at the Bedford Fire Station in Dallas-Fort Worth at 7:30 a.m. local time to raise awareness about the risk of cancer in the fire service and provide funds for families who are affected. FACEs will also attend the FDIC International firefighter conference on April 23 through 28, 2018, in Indianapolis.
"After working with the Bedford Fire Department over the past two years, and most recently in January 2018 to test firefighters for cancer with our new IvyGene technology, we recognized the extent of the financial burden that's borne by families who are going through a cancer diagnosis today," added Adam Davis, Business Development Manager, LAM. "This is all about saving lives sooner for firefighters, and the launch of FACEs is a major step toward making that goal a reality now."
About Laboratory for Advanced Medicine
LAM is a clinical-stage medical technology company focused on developing cutting-edge non-invasive, nontoxic technologies for early diagnosis and intervention, possibly years before symptoms arise. LAM is dedicated to building and growing world-class technologies still in development from the laboratory to the clinic. LAM operates scientifically, ethically and efficiently to bring these cutting-edge technologies into the mainstream.
LAM is headquartered in the United States with offices in California, Texas and Indiana. LAM is a multi-national business with collaborations in both the U.S. and China, including leading scientists, physicians, research institutions and business leaders. LAM strives to combine the experiences of these innovators and achievers to provide the healthiest and safest diagnostic technologies to everyone.
LAM has CLIA registered and CAP accredited laboratories, third-party laboratories and cGMP facilities all working toward the endeavor of bringing these first-class technologies into the medical community.