Nightstick New Product Announcement - NSR-9940XL
---
The NSR-9940XL is the newest edition to join the Nightstick® line of Dual-LightTM Flashlights and the first within the Duty/Personal-Size category that combines an integrated magnetic tail-cap with an aircraft-grade 6061-T6 aluminum body.
The NSR-9940XL Rechargeable Dual-Light Flashlight with Magnet is in stock and available for sale through our network of global distributors. Please visit the Where To Buy section of our website to find a distributor near you.
ABOUT NIGHTSTICK®
Designed and manufactured by Bayco Products, Inc., NIGHTSTICK is a global brand of professional lighting products, including flashlights, headlamps and Intrinsically Safe lighting solutions that continue to exceed industry standards in performance, quality, user-safety, and value. NIGHTSTICK's vast line-up of LED lighting products deliver optimal performance with real-world applications in mind. With an unwavering commitment to product quality and exceptional Customer Service, NIGHTSTICK is the professional's only choice. Life Depends On LightTM.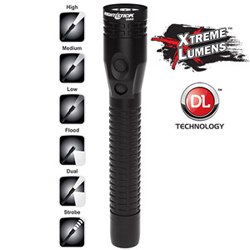 ABOUT BAYCO PRODUCTS, INC.
For over 30 years, Bayco Products' vast array of portable and corded lighting products, have been the preferred choice of professionals and discriminating consumers. In its 110,000 square foot facility, located in the Dallas, TX area, Bayco's dedicated engineering team continually seeks out innovative new product solutions that provide exceptional day-to-day utility and help maximize user safety. The NIGHTSTICK and BAYCO brands are established and recognized world-wide as high-performance, high-quality, and high-value lighting solutions across virtually every industry.