Atlantic Safety Products, Inc. Orange Lightning® Exam Glove Certified to NFPA 1999-2018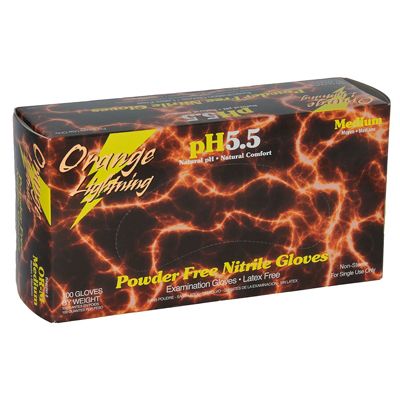 PITTSFIELD, N.H. — Atlantic Safety Products, Inc. is pleased to announce that their Orange Lightning® Examination Glove is now certified to NFPA-1999-2018. The standard specifies the design, performance, testing and certification requirements for new single use and multi-use emergency medical protective clothing, gloves, footwear and face protection devices.
The company has a reputation of providing high quality examination gloves to the automotive and industrial marketplace. They are expanding their efforts in the Public Safety market and felt that the best way to demonstrate the quality of their product to Fire Fighter, Paramedics and EMS Technicians is to have the product certified to a standard that is known and trusted by the industry.
About Atlantic Safety Products
Atlantic Safety Products, Inc. is a family owned and operated company. They have provided superior hand protection for over 30 years under the Lightning®, InTouch® and Lighthouse® brands.