PRESS RELEASE
Datalux and Lund-Industries Introduce new mount for Fire and EMS
---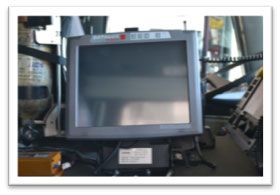 Winchester, VA.-- Datalux Corporation in partnership with Lund Industries, Inc. introduces a new compact computer mounting solution for the Datalux Tracer computer .  The Datalux Tracer is an all-in-one mobile computer, designed specifically for public safety vehicles.  Lund Industries, a leader in mounting solutions for public safety vehicles developed a mount for the Tracer MDC that combines the space saving features of the Datalux Computer the unique compact clip keyboard.

Fire and EMS vehicles frequently use just the touch screen and do not need access to the keyboard all the time.  This inventive mounting solution stows the keyboard on the backside of the computer conveniently making it accessible when needed and stored away when not in use.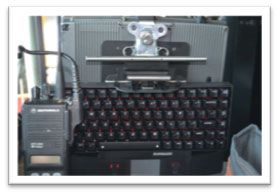 This unique mount increases your work space in the cab that is frequently overcrowded with equipment.   Call Datalux or Lund for more information.

Request more info from Datalux
Thank You!