Fire-Dex Welcomes David Moore and Promotes Sarah Finch as the Newest Editions to the Sales Team
---
Medina, Ohio - (August, 2015) - Representative of Fire-Dex's year-over-year growth in the industry, they are adding two more Regional Sales Managers to the Sales Team this month; Sarah Finch and David Moore.
David Moore is joining as the Regional Sales Manager for the Central East Coast. He resides in Wilmington, NC and will be responsible for the T40 region which has previously included NC, SC, & VA and will now also include DC, DE, & MD; Senior Regional Sales Manager Jeff Koledo will be assisting in the transition of DC, DE, and MD from his territory. David graduated from Hampden-Sydney College in 2004 and has since worked as a Sales Manager for other manufacturers within the fire industry, including Kochek and Tempest. In his previous positions, David has already formed many great working relationships with the Fire-Dex Distributors in his territory and will transition in to this role very quickly. David's contact information is as follows:
Email: davidmoore@firedex.com
Mobile:(910) 899-6073
Sarah Finch has been with Fire-Dex since 2012 and lives near the Fire-Dex main office in Brunswick, OH She will be handling T98 (Eastern Canada) and T45 which will include Western PA and West Virginia. Sarah has worked closely with many distributors over the past few years as the Customer Care Coordinator assisting with trade shows, samples, and product returns. Regional Sales Manager Bruce Scheck will be assisting in the transition of Eastern Canada. Sarah's contact information is as follows:
Email: sarahfinch@firedex.com
Mobile: (216) 571-3551
About Fire-Dex
A privately held company, Fire-Dex is a quality manufacturer of protective firefighting clothing, emergency response apparel, premium quality NFPA hoods, gloves, helmets and boots. Fire-Dex is proud to be the service leader in the fire service including owning the industry's best custom turnout lead times and offering such industry leading tools as GearTracker and FireWriter2. Visit www.firedex.com for more information.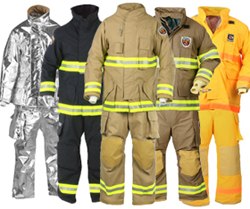 Request more info from Fire-Dex, Inc.
Thank You!