Lion Manufacturing invests in solar energy
---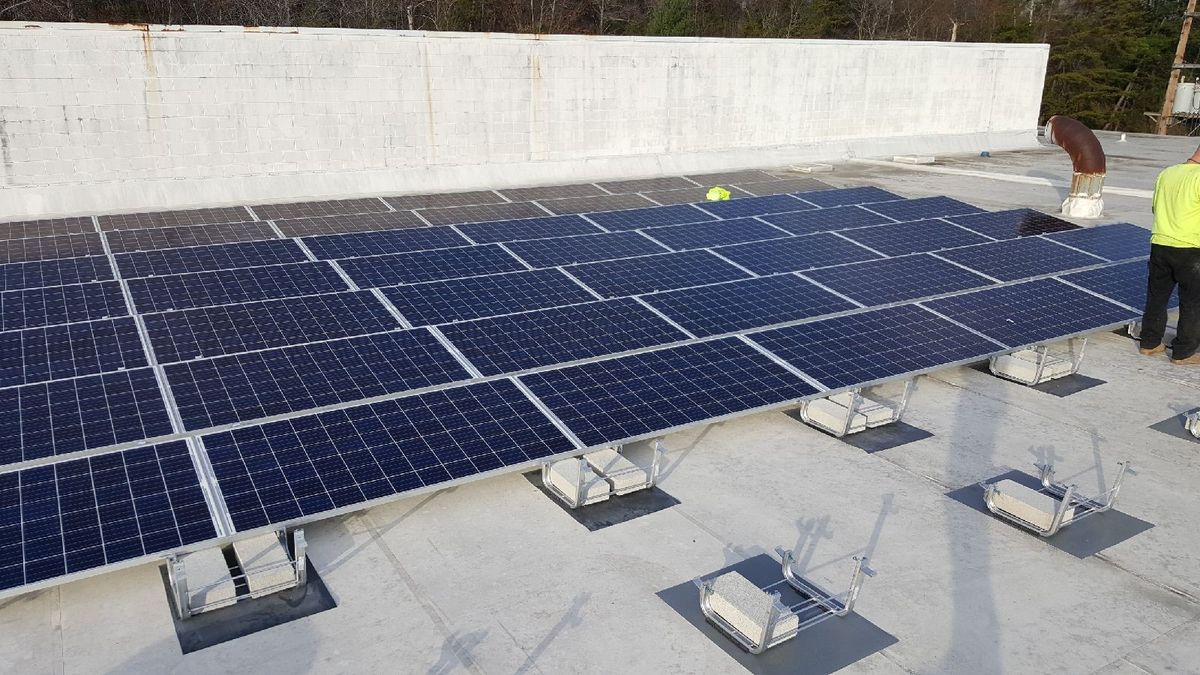 Dayton, OH – LION, the largest family-owned manufacturer of first responder personal protective equipment (PPE) in the United States, has invested in renewable energy by installing 488 solar panels on the roof of their Kentucky manufacturing plant. LION becomes the first turnout gear manufacturer to have over 30% of the electricity in its production factory provided by a carbon-free source.
Partnering with Heapy Solutions based in Dayton, OH, LION took the initiative to decrease their carbon emissions while also improving the quality of lighting for employees. The addition of solar panels will provide the plant with a peak of 160 kW of electrical power, and when combined with the installation of energy efficient LED lighting, the result is a 50% reduction in current energy spend.
The improvements will provide 142 metric tons of CO2 reduction offsetting the usage of 21 homes and equivalent to 171 acres of annual U.S. forest sequestration.
"LION believes that investing in the long-term for the better of the company is the right thing to do. This view, along with our core value of being good corporate citizens, made the decision to add solar panels to our main manufacturing plant in West Liberty, KY an easy one. LION believes in extending our sense of leadership to preserving our environment for future generations by implementing our corporate Sustainability Policy," CEO of LION, Steve Schwartz.
"The demonstration of leadership by LION in their commitment to responsible energy and resource use is remarkable. The West Liberty energy project resulted in a significant improvement in lighting quality, while reducing energy and carbon emissions at a strong return on investment. Our sincere thanks to LION for the opportunity to play a part in this project," Jason Brown, PE – Principal, Heapy Solutions.
Heapy Solutions, a subsidiary of Dayton-based Heapy Engineering, provided engineer-led design and construction project management for the solar photovoltaic and lighting upgrades at the West Liberty site.
About LION
Founded in 1898 and headquartered in Dayton, Ohio, LION is a family-owned company with a legacy and ongoing vision of introducing new products and services designed to ensure the health, safety and performance of the first responders worldwide. From game-changing personal protective equipment (PPE), safe, realistic, and scalable Training Solutions, and professional gear maintenance LION's mission to make sure that you're READY FOR ACTION -- before, during and after. To learn more, visit www.lionprotects.com.
Request more info from LION
Thank You!