IAFC issues call to action for fire service to urge governors to opt into FirstNet
The IAFC stressed that they believe FirstNet will "enhance emergency response operations" in the fire industry "for years to come"
---
CHARLOTTE, N.C. — The IAFC Board of Directors has issued a call to action for fire service leaders to urge governors in their states to opt into FirstNet.
"We urge IAFC members and state fire chiefs associations to make their voices heard and participate in the process to recommend to governors that they should allow FirstNet to build out the radio access network (RAN) in the state and to not opt-out and build out their own RANs," the board said in a statement adopted July 24 in Charlotte, N.C.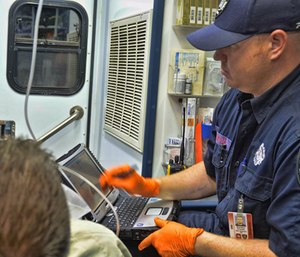 "The IAFC believes that FirstNet, by providing dedicated, interoperable, mission-critical data communications, will enhance emergency response operations throughout the fire and emergency service for years to come.
"AT&T is a proven technology partner and will use its private sector expertise and best practices to focus on building and operating the nationwide network for public safety."
Read the full IAFC call to action here.