Scott Safety Acquires ISG/Infrasys, A World Leader in the Design of Thermal Imaging Cameras
---
MONROE, N.C. (Nov, 2014) - Scott Safety, a Tyco business, announced today that it has acquired privately held ISG/Infrasys, a world leader in the design of thermal imaging cameras. The combination of ISG/Infrasys and Scott Safety makes Tyco one of the largest global suppliers of hand-held thermal imaging cameras, and further enhances Scott Safety's world-class portfolio of high-quality life safety products for first responders, military personnel, and industrial workers around the world.

Founded in 1992, ISG/Infrasys is currently an independent company based in suburban Atlanta, Georgia, with additional facilities in California and the United Kingdom. ISG is the world leader in design and development of innovative thermal imaging technology for firefighters. ISG imagers incorporate proprietary ISG engine technology to offer the best image quality and the best high-temperature endurance for use in the harshest and most challenging firefighting environments.

"ISG provides an excellent strategic fit within our life safety business, where Scott Safety has a long track record of delivering premium safety products to first responders, military personnel, and industrial workers," said Andrew Chrostowski, President, Scott Safety. "This acquisition brings together two world-class companies with a shared focus on innovation, product quality and customer support."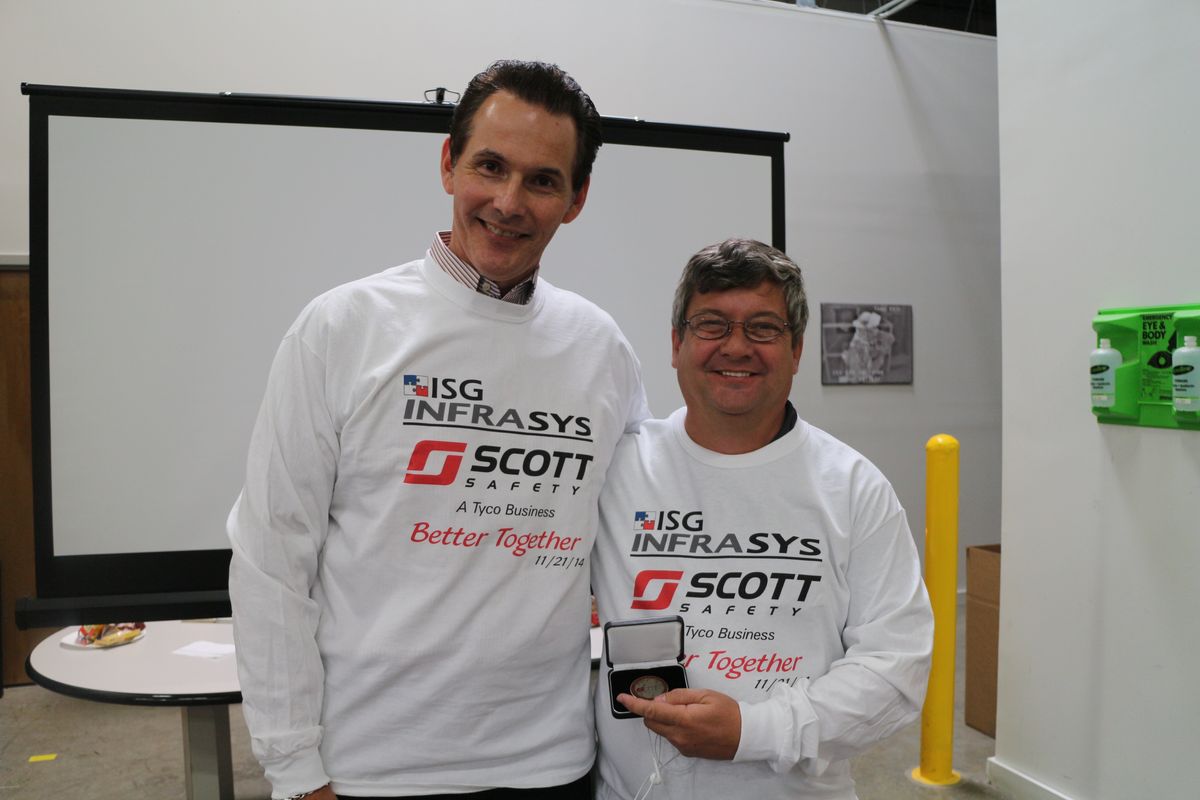 Scott Safety President Andrew Chrostowski Presents "Token of Appreciation" coin to ISG/Infrasys CEO David Little during acquisition announcement on Friday, Nov. 21, 2014, at ISG/Infrasys headquarters in Lawrenceville, Ga.

"ISG is excited to be joining forces with another respected company and brand in Scott Safety," said David Little, CEO of ISG/Infrasys. "We look forward to working hand-in-hand to bring innovative new technologies that enhance firefighter safety."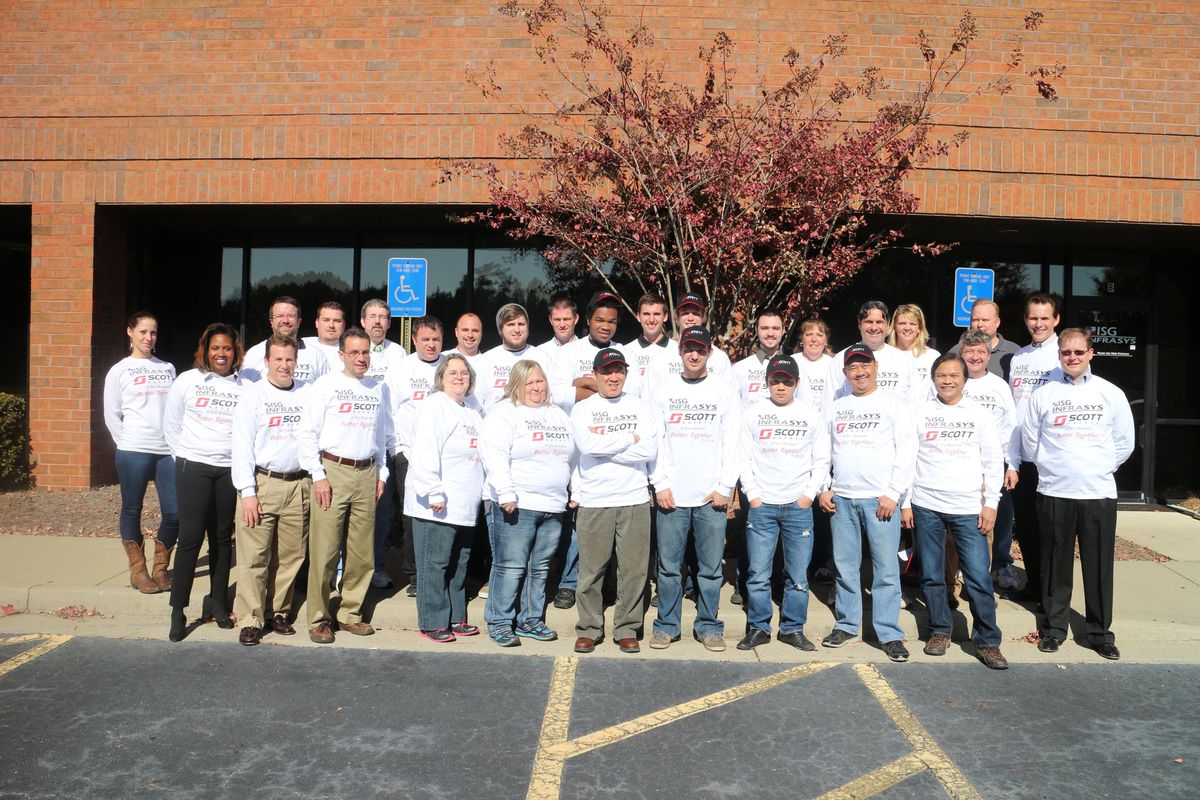 Joining forces: Scott Safety senior leadership executives and ISG/Infrasys executives and employees join together following acquisition announcement on Friday, Nov. 21, 2014, at ISG headquarters in Lawrenceville, Ga.

Scott Safety has a broad, global offering of premium safety products, with a range that includes SCBA, air purifying respirators, gas detection systems, compressors, and accountability products. Scott Safety also has been providing thermal imaging cameras to its customers for over 15 years. With the addition of ISG, Scott Safety will now offer the broadest range of thermal imaging cameras in the market, including two imagers certified to the new NFPA 1801 standard for thermal imaging cameras.

"ISG has earned a reputation for delivering the highest image quality and technology in their imagers, which are used in a variety of firefighting, HAZMAT, and other emergency applications. They are a respected industry leader with a talented team of professionals and a track record of developing innovative products and services to enhance firefighting," said Jeff Emery, Director of Marketing, Scott Safety. "This acquisition will enable us to accelerate new product development, expand our geographic presence, deepen our technical expertise and broaden our product offerings and service capabilities."

The transaction closed on Thursday, November 20, 2014, and is subject to customary closing conditions.

ABOUT SCOTT SAFETY
Scott Safety, a Tyco business, is a premier manufacturer of innovative respiratory and personal protective equipment and safety devices for firefighters, industrial workers, police squads, militaries, homeland security forces, and rescue teams around the world. With five global manufacturing locations, Scott products protect thousands of individuals each day from environmental hazards including smoke, toxic fumes, combustible gases, falling objects, and contaminants. The Scott product line includes self-contained breathing apparatus, supplied air and air-purifying respirators, PPE, gas detection instruments, thermal imaging cameras, and firefighter locators. For more information, visit www.scottsafety.com.

ABOUT ISG/INFRASYS
ISG/Infrasys is a global leader in the design and manufacture of thermal imaging cameras for firefighting, military, law enforcement, and first responders. With more than two decades of innovative research, design, and development, ISG/Infrasys offers easy-to-use, technologically advanced thermal imaging cameras that deliver unrivaled image clarity and superior performance. Headquartered in Lawrenceville, Georgia, ISG/Infrasys has additional facilities in California and the United Kingdom. For more information, visit www.isgfire.com.