Pa. volunteer firefighter dies after MVA response
Prior to joining Willow Street Fire Company, William N. Franck was a member of the Saint Michaels Fire Department in Maryland
Duty Death: William Norman Franck - [Willow Street, Pennsylvania]
End of Service: 05/12/2019
---
By FireRescue1 Staff
WILLOW STREET, Pa. — A firefigher and past president of the Wilow Street Fire Company passed away May 12, after becoming ill while responding to a motor vehicle crash.
Fellow firefighers provided aid to William Norman Franck before he was taken to Penn Medicine Lancaster General Hospital by Lancaster EMS.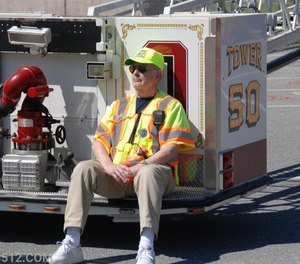 Franck joined the Willow Street Fire Company in 1985, where he served numerous administrative duties. He also served as EMT with the Willow Street Fire Company Ambulance for several years. 
Prior to joining Willow Street Fire Company, Franck was a member of the Saint Michaels Fire Department in Maryland. He spearheaded several fundraising projects for the department. 
Franck served more than 35 years with both departments.