Fire service lessons for a successful retirement
From active firefighter to engaged civilian: It's time to reflect and move forward
---
Listen to this article on the Fair Reach Forum – a firefighting podcast to inspire discussion.
One of the greatest challenges any firefighter faces is the prospect of retirement. Whether through age, downsizing or injury, the last phase of a career often comes all too soon. Sadly, none of us seems to see it very clearly.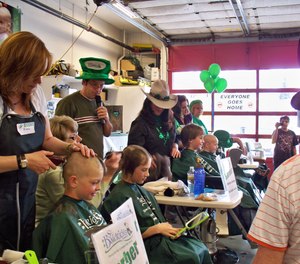 The cliff: Managing the uncertainty of what's next
We constantly hear stories about retirees sitting on back porches, bereft of friends, missing peers and ignoring loved ones. The unknown looms like a large void in our mind, as second-guessing, what ifs and the challenge of continuing a meaningful life come flooding in. By the time we face the panorama of retirement, our nightmarish thoughts are not so much about being pushed off a cliff but rather having the ground simply disappear around us. And let's not kid ourselves, either way, it feels like a long way down.
Adjustment period: Let retirement soak in
Frankly, it takes 90 days to even begin to adjust to retirement. Don't make any decisions during this time, period. You will experience so many feelings and emotions, not to mention an entirely new set of schedules and subsequent priorities, that you will not be able to process any of them successfully, at least not for a while. Resist the temptation to look for work or do anything else remotely resembling movement or change. Just take it all in without judgment, decisions or worry. It's really quite a view.
The climb: Plan your new retirement life
Avoidance and denial are not in your DNA, so why start now? Face retirement head-on using what you have learned in the fire service and allowing these lessons to make you successful in the transition from active firefighter to active civilian.
Retirement is a slow process and, as such, can be anticipatory or agonizing. No matter what circumstances surround your retirement, you have time to begin a new life. It may not feel that way at first, but you do have time. There is the ending of a career and the beginning of a new life, and both require attention, planning and the honesty to continue moving forward.
Continued caregiving: Identify your vehicle FOR giving back
The first and greatest lesson you can apply to retirement is that you are essentially and forever a caregiver. As such, you cannot just stop giving care. The key to a successful transition is to always have a vehicle for caring. You may volunteer back at your department or spend time at the local hospital, library, school, church or senior center. Wherever there is a need, find it and make it a part of your life before you leave the service. It will fill the void you think comes solely from being a firefighter. You will feel the same satisfaction – eventually.
Perception: Reflect on the good memories
By your very existence as a firefighter, you have had more than a career. You have experienced what most people never do – a life well-lived that's meaningful, appropriate and relevant to you and those that love you. Read your scrapbook. Speak out loud the thank you notes you received over the years and tucked away in the closet. These things will give you a sense of history, not because of their importance but because they document what happened to someone whose life you changed forever. 
Perspective: Know that there's nothing "final" about your career
Because of your commitment, training and decision-making skills, you have contributed to a titanic, immediate and profound difference in someone's life. There is nothing "final" about your career in the lives of others.
While the life-saving gifts you have given are everlasting in someone else's life, your time as a firefighter is not in yours. This is the universal truth of our career choice and the reality of retirement's inevitability. Accept both with pride and grace.
Congratulations on a job well done and a future well deserved.