Retired Ill. FFs, police officers asked to fill out survey
The responses to the Illinois Public Pension Fund Association survey will go toward the the association's efforts to assist future retirees
---
Daily Gazette, Sterling, Ill.
ELGIN, Ill. — Firefighting and law enforcement professionals typically retire at a younger age than those in other lines of work, and a new survey is attempting to gather more information on the topic to assist future retirees.
There are more than 12,000 retired firefighters and 21,000 retired law enforcement professionals in Illinois, and the Illinois Public Pension Fund Association is asking them to fill out the survey at www.ippfa.org before Jan. 4.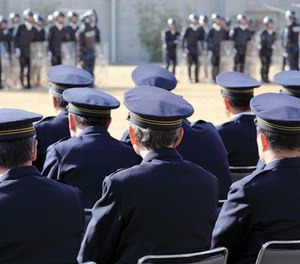 The organization want to know how many work after retirement, the types of jobs they take and for how long.
The IPPFA will incorporate the data into a training session sand modules in its Public Safety Financial Independence Training program, with the goal of helping future retirees.
___
(c)2020 the Daily Gazette (Sterling, Ill.)
McClatchy-Tribune News Service