'My father's heroic qualities inspired me': Finding my place in a bewildering world
How I learned to accept a life without my father and trust that everything happens for a reason
---
By Juliana Bonomo
On September 11, 2001, my father, Frank Bonomo, lost his life serving as a firefighter when the Twin Towers collapsed.
I was 1 year old.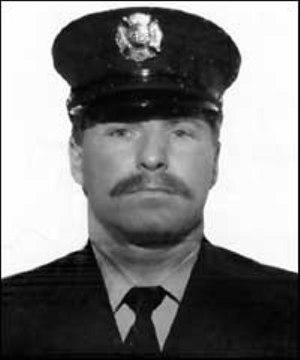 Every year after the age of 1, I was brought to memorials, firehouse ceremonies, and 5K dedication races. While these occasions hold a place in my heart, as I know they mean well, they also occupy a place in my head with eternal bewilderment.
You see, what's complicated to grasp is how to feel. I wish I could fully understand my father's death, but being so young at the time, it's as if many pieces to the puzzle are missing. To me, the lack of meeting such a special man has been a burden. Don't get me wrong, this is not meant to be a sob story; it's just how I was raised.
It has taken me many years to realize that attending these memorials was not a burden. All these events shaped who I am today and gave me a backbone. Observing a crowd bow their heads for a moment of silence, and watching my mother keep her head held high, has enabled me to become a universally strong, independent and inquisitive human being.
I've come to terms that I may never fully understand why this day happened, and why it had to happen to my family, but one thing that I do believe is that everything happens for a reason. I acknowledge the fact that I cannot know the opposite effects: If September 11 never happened, and if my father raised me alongside my mother, would I be the same person who I am today?
While I may never get the answers to these questions, I recognize that my father's heroic qualities inspired me to continue his quest of helping people. I have had the opportunity to work with organizations to take part in service around the world, providing infrastructure and societal relief to people in Costa Rica and the Dominican Republic. The feeling I get when thinking back on the circumstances in which these beautiful people live is unexplainable.
I've also had the opportunity to attend Project Common Bond, an international camp for teenagers who have lost a parent to a terrorist attack. To be immersed in stories from Palestinians, Macedonians, Kenyans and more has been truly eye-opening.
These experiences further sparked my curiosity of the world, and my intent to keep helping people. And although my father isn't here, it is his heroism that fuels these actions, inspiring me every single day.
Although I'll never know who I would've been growing up under my father's guidance, I know that he's been watching and guiding me every step of the way, and will continue to do so through life at both its finest and hardest moments.
About the Author
Juliana Bonomo is the daughter of FDNY Firefighter Frank Bonomo of Engine Company 230 in Bedford-Stuyvesant, Brooklyn.