Firemen's Association of the State of New York changes name after 150 years
"Our name, like our logos, symbols and actions must represent today's volunteer fire service," said First Vice President Edward Tase
---
By Leila Merrill
ALBANY, N.Y. — As of this month, the Firemen's Association of the State of New York has a new name, the Olean Times Herald reported Tuesday.
It is now the Firefighters' Association of the State of New York. The group's board members voted unanimously in favor of the change at a December meeting.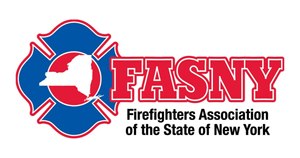 "We all felt it was time," FASNY President John Farrell said.
Using "firefighter" removes gender from the association's name.
"The volunteer fire service has evolved greatly from the late 19th century. While our original name was based on the fire service of 1872, our new name positions us for the 21st century," he said.
The organization is celebrating its 150th anniversary this year.
"We did not make this change lightly. We know and respect the great history of our association," said First Vice President Edward Tase. "We also know that our name, like our logos, symbols and actions must represent today's volunteer fire service."
FASNY is updating its logos.