Cold Water Challenge Face-off: Billy Goldfeder vs. Vickie Pritchett
Which one do you think completed the challenge first?
---
Departments across the country have been making waves on social media with their viral cold water challenge videos.
FireRescue1 and Fire Chief created a Cold Water Challenge guessing game with some of the most notable fire service leaders.
Each week, we'll run a face-off challenge for you to judge. The game is simple: vote for who you think took the challenge first; we'll reveal the true order after the bracket is complete.
Our mission is also simple: give firefighters a reason to have a bit of fun and keep the challenge alive — and the associated donations made to the National Fallen Firefighters Foundation.
Cast your vote below on which fire service leader you think completed the challenge first. At the end of the game, contest winners will be randomly selected and will receive a FireRescue1 T-shirt and challenge coin as a prize.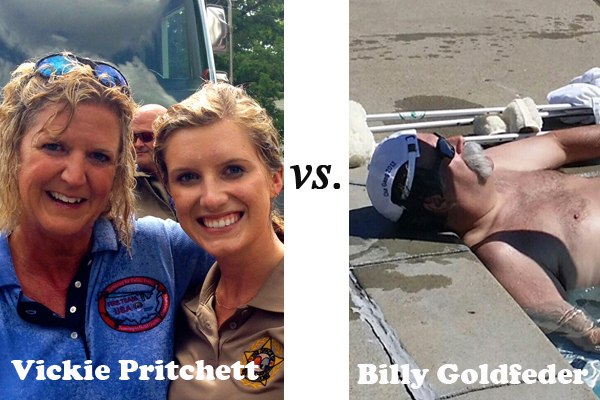 Vickie Pritchett became involved in the fire service in 1997. She currently serves as the Director of Public Fire Protection with the National Fire Sprinkler Association.
Billy Goldfeder, a firefighter since 1973 and a chief since 1982, serves as Deputy Fire Chief of the Loveland-Symmes (Ohio) Fire Department. He also hosts and sponsors FirefighterCloseCalls.com.
Create your free online surveys with
SurveyMonkey
, the world's leading questionnaire tool.