Protecting the People's House: How DC Fire & EMS helps keep the White House safe
Every helicopter takeoff and landing, every suspicious package, every hint of civil unrest – Station 13 is ready to respond
---
Protecting the People's House is not an easy task.
In fact, ensuring the safety of our nation's leaders requires around-the-clock care, diligence and cooperation among dozens of public safety, law enforcement and national security agencies in the Washington metro area.
While the District of Columbia Fire and EMS (DCFEMS) Department is only one of many agencies coordinating response efforts, the task force company out of Station 13 is a staple of White House security and protection.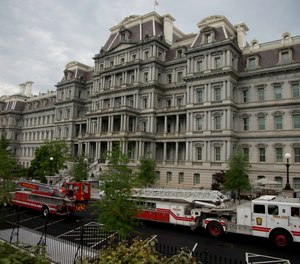 The task force's designation and work are a point of pride for firefighters assigned to the White House and other buildings that are known for housing American democracy – the U.S. Capitol, the Pentagon and the Supreme Court.
Station 13: Always White House-ready
From State of the Union addresses to holiday celebrations and every spontaneous incident in between, the members of Station 13 are ready to respond to 1600 Pennsylvania Ave. at a moment's notice.
Each takeoff and landing of Marine One or Two is overseen by Engine 13, while DCFEMS' Engine 16 is first due at the White House and responds to instances of civil unrest, suspicious packages, hazmat situations and terror threats.
"There is a lot of pride, appreciation and gratification [firefighters] get from serving these entities, these icons of our history and government," Special Operations Division Deputy Chief Daniel W. McCoy said.
While we know DCFEMS coordinates with the White House, the details are fuzzy – intentionally – to maintain security secrets.
"I can tell you this, they have some of the latest and greatest technology over there," McCoy said. "Fire suppression – a lot of technology – even though it's an old building, an old structure, the ceiling is old, there's a lot of updated enhancements regarding that."
---

Read next
Why all fire and EMS personnel should watch 'Events at the U.S. Capitol, as told by DC FEMS'
The chief officers, firefighters, EMTs and paramedics who responded to the Jan. 6 insurrection at the U.S. Capitol describe responding to the ill and injured
---
Routine, NSE and no-notice responses
Even without knowing all of the details, it's safe to say DCFEMS has plans and procedures in place for just about any scenario its members face.
Because of the city's dense population and additional need for national security safety measures, it's anyone's guess which agencies will need to coordinate on a given day.
"You can step on one side of the street, and one foot could be on U.S. Park Police territory, and the other foot could be on White House territory, with U.S. Secret Service," said Homeland Security Division Deputy Chief Derron T. Hawkins. "The nature and the way that the city is designed and built, that's the nature of how we come together and work."
Apart from routine response to the helipad, National Security Events (NSE), as designated by the secretary of the U.S. Department of Homeland Security, allow for the coordination of the federal government with public and private resources and are a big part of DCFEMS' White House operations.
"NSE is an inauguration, the State of the Union, a visit from a head of state, the Nuclear Security Summit," McCoy explained. "These events would overwhelm local resources within the city, so it takes federal government support, as well as local and private partners."
These planned, large-scale events require coordination with myriad agencies, often requiring six months of planning, or even a full year.
"That planning cycle talks about preparation and understanding the situation," McCoy said. "How do you build up your response capability? Roles and responsibilities, talk about who does what, what assets and what support would you need to accomplish your missions?"
After-action reviews complete the NSE process, McCoy added: "What did we do well? When you go through that preparedness life cycle for special events, it really helps to give you the understanding and guidance."
Finally, there are the unplanned or low-notice events, such as a "First Amendment event."
The March for Our Lives protest in 2018, following the school shooting at Marjory Stoneman Douglas High School in Parkland, Florida, drew dense crowds with very little warning.
"You have to have great coordination," McCoy said. "We had 500,000 people come, and we had 30 days to prepare."
Interagency relationships don't happen overnight, though. Prior to 9/11, it was every person for themselves in the city, Hawkins said.
"Everybody was showing up, but nobody was communicating," he said. "We are running our own incident, Virginia is running their incident, every police agency is running their own incident. Nobody was really coordinating."
That all changed and, according to Hawkins, daily coordination between agencies is now "almost seamless."
The White House Christmas Eve fire of 1929
While planning, communication and cooperation procedures are now in place, it was a long, historic road getting there.
During the War of 1812, British troops set fire to the White House, causing extensive damage to the presidential mansion. The scorch marks from the blaze can still be seen in certain areas of the building today.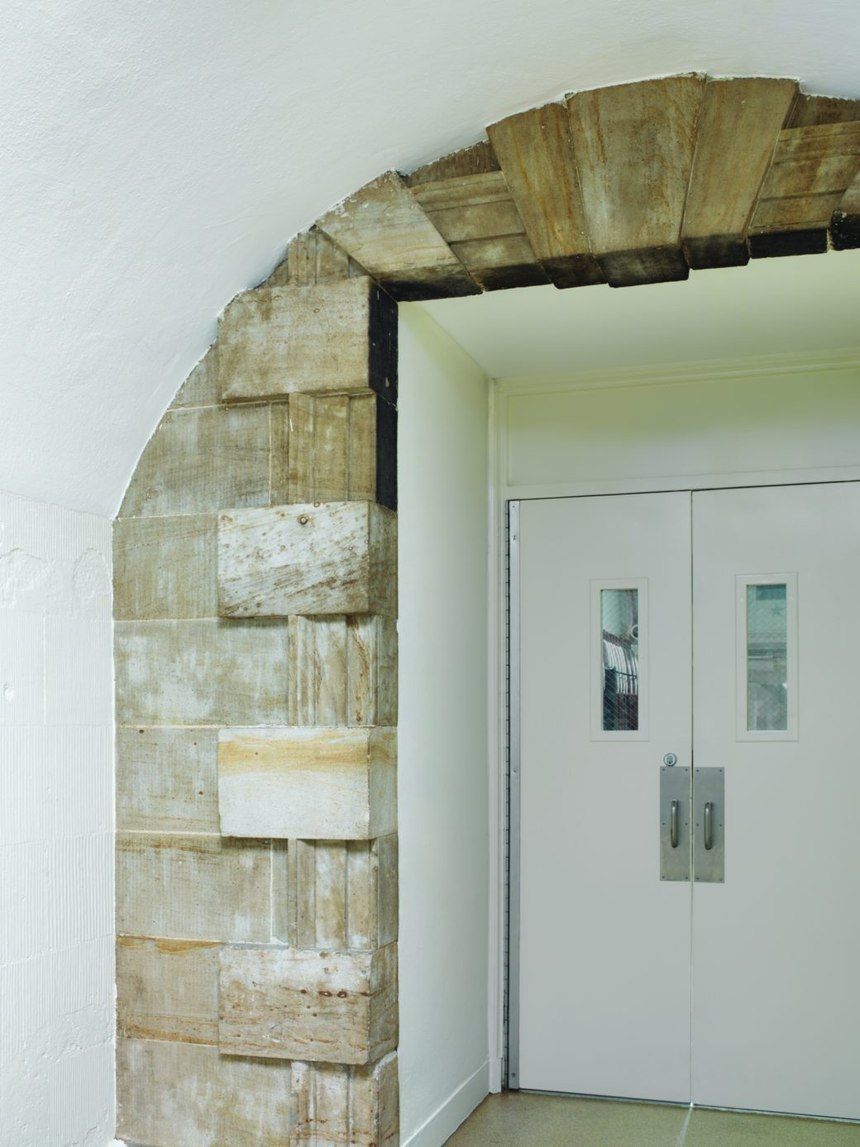 President James Madison had fled the White House earlier in the day, and First Lady Dolly Madison stayed behind to protect what she could, ultimately saving an historic painting of George Washington from the premises before fleeing herself.
The pair would never again return to the White House due to the damage and time needed to rebuild.
The next destructive fire didn't occur for nearly 100 years, and it's a piece of history that's not known by many. 
On Christmas Eve in 1929, a four-alarm fire in the West Wing forced presidential aides to frantically begin removing historical artifacts and priceless documents to safety, including steel filing cabinets, the contents of the president's desk drawers, the president's office chair and the presidential flag.
This time, though, DCFEMS was called.
This article, originally published on Dec. 14, 2020, has been updated.