9/11 Memorial 'Run for Richie' honoring first responders hits its fourth year
Officials named the event after Richard Allen Pearlman, the youngest first responder who died during the attacks
---
By News Staff
QUEENS, N.Y. — The fourth annual 'Run for Richie' is will be held on September 8 where hundreds of bikers will gather to honor first responders who perished during the September 11, 2001, terrorist attacks.
The NYC Punishers Law Enforcement Motorcycle Club for the Forest Hills Volunteer Ambulance Corps is hosting the event in remembrance of the 18th anniversary. Event organizers welcome all kinds of bikes for the event, at least anything that would require the rider to have a motorcycle license.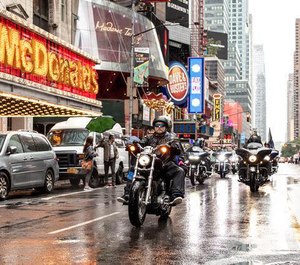 Officials named the event after Richard Allen Pearlman, the youngest first responder who died during the attacks. Pearlman had been part of the Forest Hills Ambulance Corps since the age of 14 and joined the Senior Corps at age 18. He had a passion to help others.
At the time of the attacks, Pearlman worked at a law firm and though he was ordered to stay at his job due to safety concerns, he still went to ground zero to help. He passed away at age 18 and during the aftermath of the attacks, he was seen helping the injured.
In his honor, officials named the ride 'Run for Richie.' The first 411 participants, who pre-register are eligible to receive a limited edition coin of the ride. The number '411' represents the number of lives lost at the World Trade Center on September 11, 2001.