Gender-neutral language added to Pa. city FD ordinance
The change removes male-specific terminology and refers instead to "firefighters"
---
By FireRescue1 Staff
EASTON, Pa. — An ordinance that governs operations at a Pennsylvania fire department has been revised to remove gender-specific language.
The changes to the Easton Fire Department ordinance replace the word "men" with "firefighters" and the pronoun "he" with "the Fire Chief," according to WFMZ.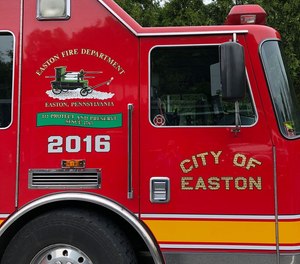 The ordinance includes policies detailing topics like who is in charge when the fire chief is away and who can make decisions on calling in extra firefighters.
One section was changed from, "When answering an alarm of fire, he shall be in complete charge of all officers, men and apparatus" to "When answering an alarm of fire, the Fire Chief will have complete charge of all officers, firefighters and apparatus."
The NFPA estimated that about 7% of firefighters and 4% of career firefighters in the United States were female, based on data from 2017.
The gender-related terminology changes were not discussed during a Public Safety Committee meeting to review the revised ordinance, but City Administrator Luis Campos mentioned the importance of using precise language in the document to avoid ambiguity.
The revised ordinance will be finalized at a later meeting.