Firefighter, 19, loses hands, feet to flu complications
Will McCue dreamed of joining the FDNY one day before he was hospitalized in January with the flu, which turned into pneumonia and sepsis
---
By FireRescue1 Staff
CLARKSTOWN, N.Y. — A volunteer firefighter lost both his hands and feet after complications of the flu.
CBS New York reported that New City Fire Department volunteer firefighter Will McCue, 19, had dreams of joining the FDNY before he became sick in January.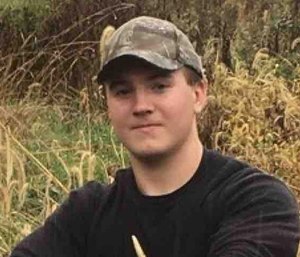 "He didn't miss any drills from the time he got in in May until the time he was sick," Assistant Chief Richard Willows said.
"You just knew he'd be a guy for life," Fire Chief John Latancio said.
McCue was hospitalized within days of contracting the flu in January.
"The flu, pneumonia, sepsis. It was a domino effect," Chief Latancio said.
Doctors had to remove McCue's hands and feet because his body was working so hard to keep his vital organs alive that his extremities shut down.
"It's hard to see a 19-year-old just have everything taken away from him pretty much at that moment," Chief Latancio said.
Firefighters visited McCue in the ICU to name him an honorary lifetime member, and they said they were shocked by his positivity.
"'I don't like to lose.' That was one of his things, he goes, 'I'm not losing,'" Chief Latancio said.
McCue's colleagues and friends started a fundraiser to pay for his prosthetics.
"That's our mission, and we are going to get him what he needs," Chief Latancio said.
To donate, click here.