Man steals Honolulu FD ladder truck to go to 7-Eleven
Firefighters left the apparatus running while responding to a medical call
---
Amy Graff
SFGate, San Francisco
HONOLULU, Hawaii — A man in Hawaii was arrested for stealing a fire truck Saturday and police found the vehicle and the suspect parked at a 7-11, the Honolulu Fire Department told Hawaii News Now.
Firefighters were responding to a medical call on Farrington Highway in Waianai on West Honolulu at around 3:30 a.m., when the suspect drove off with the fire truck.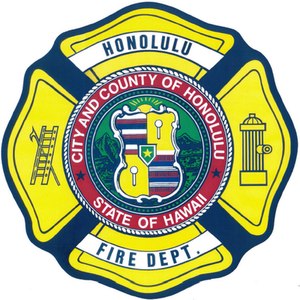 When firefighters entered the home to offer assistance, they left the ladder truck running with its lights on, making it easy for the suspect to take off with the vehicle, Hawaii News Now said. Officials told the news site that this is standard procedure in emergency situations.
Firefighters realized the truck was missing at 4 a.m.
The fire department notified the Honolulu Police Department who found the stolen vehicle and the suspect minutes later at a 7-11 in neighboring Makaha, KITV said.
There were no reported injuries, nothing missing and no damage to the truck.
The 31-year-old man was arrested on suspicion of operating a vehicle without permission, KITV said.
___
(c)2021 SFGate, San Francisco
McClatchy-Tribune News Service