Firefighter pleads guilty to selling cocaine at fire station
Mark Monroe was sentenced to three years in prison, followed by 10 years of special parole
---
By FireRescue1 Staff
NORWALK, Conn. — A firefighter was sentenced to three years in prison after pleading guilty to selling cocaine at a fire station.
LMT Online reported that Mark Monroe was arrested after selling cocaine to an undercover officer four separate times, two of which took place while Monroe was on duty at the Volk Central Fire Station, according to police.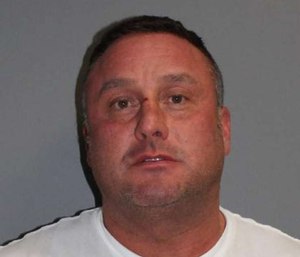 After searching Monroe's home, they found a total of 12.3 grams of cocaine, along with five Alprazolam pills, 152 Cialis pills, 300 hypodermic needles with 11 vials of suspected steroids and 21 unmarked pills that were not stored in proper containers.
A .45 caliber semi-automatic pistol was also found in Monroe's home, and he was charged with 24 counts, including possession of narcotics and other drug and weapon-related charges.
"Even public servants can run into problems with substance abuse," Monroe's lawyer, Michael Corsello, said. "That's what led him down this path. He lost the job he loved ... He is very remorseful at all the hurt he has caused to his family and others."