Man arrested in road rage murder of off-duty FDNY firefighter
The unidentified man was taken into custody after being found at a hotel in New Jersey
---
By FireRescue1 Staff
SOUTH AMBOY, N.J. — A suspect was arrested in the murder of an off-duty FDNY firefighter, who police believe was the victim of a road rage incident.
FOX News reported that the unidentified man and his girlfriend were taken into custody after being apprehended at a hotel in South Amboy, New Jersey.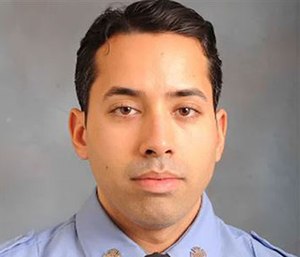 It is unclear if the girlfriend is facing charges as well.
Police responded to reports of a vehicle crash Sunday and found FDNY firefighter Faizal Coto lying next to his vehicle. The other vehicle that he had collided with while merging had left the scene.
Coto was transported to the hospital with head trauma, where he was pronounced dead.
Officials believe Coto was struck in the head by the other driver after exiting his vehicle when a fender bender occurred.
Coto had served the FDNY for three years. He was also an aspiring hip-hop artist who performed under the name FAIYA.