2 Pa. volunteer firefighters charged with arson
Nicholas Leone, 22, and Dylan Dalessio, 19, allegedly caused a fire that destroyed a furniture store in January
---
By Joe Napsha
Tribune-Review, Greensburg, Pa.
INDIANA COUNTY, Pa. — Two Indiana County volunteer firefighters have been jailed for allegedly setting fire to an Amish furniture store about 15 miles north of Indiana — one of a string of 11 suspicious fires in that region since August 2018, state police said Wednesday.
Nicholas Leone, 22, of Creekside, and Dylan Dalessio, 19, of Plumville, allegedly caused the fire that destroyed the furniture store in West Mahoning Township on Jan. 25, according to state police Cpl. Greg Agosti, supervisor of the fire marshal unit based in Ridgway. The store, which was owned by Roman Blyer, 26, of Smicksburg, is in an Amish region of northern Indiana County.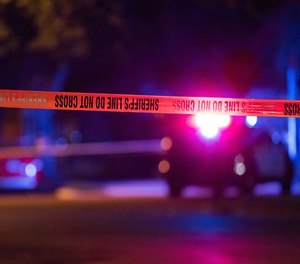 Both Leone and Dalessio were members of the Plumville Volunteer Fire Company that responded to the fire. Prior to his arrest, Leone had quit the Plumville Fire Department and applied to the Creekside Volunteer Fire Company, police said.
The Plumville Fire Department is cooperating in the ongoing investigation, police said.
Leone and Dalessio were both charged on Tuesday with two counts of conspiracy to commit arson with danger of death or bodily injury, recklessly burning an unoccupied structure and recklessly burning property worth more than $5,000. They were arraigned before Homer City District Judge Susanne Steffee and placed in the Indiana County Jail in lieu of $250,000 bond each, pending a preliminary hearing on Oct. 15.
A third person, Troy Kromer, 52, of Punsutawney, was charged on Sept. 12 with arsons in three unrelated cases, police said.
Authorities are investigating 11 arsons or fires of undetermined origin in that area of Indiana County since August 2018, police said.
The string of suspicious fires started on Aug. 9, 2018, with a fire destroyed a house and garage in Smicksburg and included a fire at the Harmony Grove Lutheran Church in Creekside. The most recent fire was at a barn on Sept. 15 in White Township.
The pair were arrested as a result of an investigation by the state police, the federal Bureau of Alcohol, Tobacco, Firearms and Explosives, U.S. Department of Homeland Security, the Indiana County District Attorney's Office and state Department of Conservation and Natural Resources.
A $10,000 reward has been offered by the ATF and Pennsylvania CrimeStoppers for information leading the arrest of the culprits.
———
©2019 Tribune-Review (Greensburg, Pa.)
McClatchy-Tribune News Service