Man sets fire to get revenge on ex-wife's firefighter boyfriend
Police said Jason Hawkins set his own home on fire and waited outside with a gun in an effort to confront a firefighter who was dating his ex-wife
---
REPUBLIC, Mo. — A man set a fire in an effort to get revenge on a firefighter who was dating his ex-wife, according to police.
Police said Jason Hawkins used a "spray bottle with gas and oil" to light his own home on fire July 7 and then stood outside with a gun, waiting for firefighters to arrive, News-Leader reported.
"My business is with [the firefighter]," Hawkins allegedly told police when they arrived and found the home fully engulfed in flames.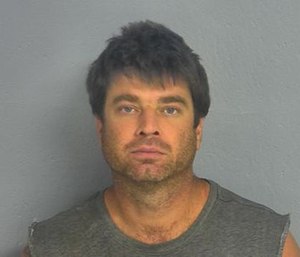 Officials said Hawkins initially ignored commands to drop his weapon, but eventually threw it on the ground and struggled with police officers as they arrested him.
Court documents said Hawkins grabbed for an officer's gun holster during the incident.
He was arrested and charged with arson, unlawful use of a weapon and resisting arrest.