Officials: Pa. firefighter says he started 2 house fires out of boredom
Volunteer firefighter Ryan Laubham, 19, was accused of setting fire to two occupied homes and faces arson charges
---
By FireRescue1 Staff
MUNHALL, Pa. — A volunteer firefighter faces charges of arson after allegedly starting two house fires out of boredom.
Tribune Live reported that Ryan Laubham, 19, was arrested for setting fire to two occupied homes after police reviewed surveillance camera footage.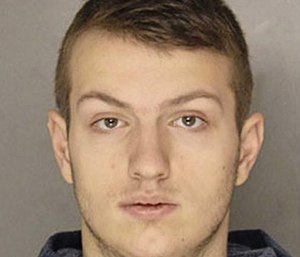 Police said Laubham admitted to starting the fires when confronted, and said he told them he did it because he was bored.
Responders said the owner of a home that caught fire on Dec. 10 told them she was sleeping on the couch when the fire and smoke awoke her.
A neighbor told police while the fire was being investigated that someone had attempted to set fire to his back porch on Dec. 3.
Surveillance footage showed a man running in the alley behind the street where the homes were located when he spotted police responding to the fire.
The man in the footage then ran to the fire station after cruisers passed by, and another video shows the suspected arsonist entering Laubham's home.
Laubham admitted using gasoline to start the Dec. 10 fire and said he used paper towels to start the fire on Dec. 3.
He is facing five arson charges, two counts of causing or risking a catastrophe and two counts of criminal mischief.