Del. fire capt. badly burned in explosion remains critical
Jake Slater, 21, received first- and second-degree burns to over 70 percent of his body
---
By FireRescue1 Staff
LEWES, Del. — A fire captain injured in an off-duty work-related explosion remains in critical condition.
DelmarvaNow.com reported that Jake Slater, 21, with the Lewes Fire Department, has undergone several skin graft surgeries after he was seriously burned March 28. Slater, who works at Delmarva Petroleum, tried to cut open a waste oil tank with a chop saw when a spark ignited vapors in the tank.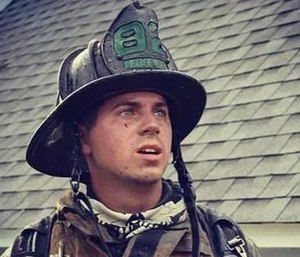 Slater received first- and second-degree burns to 70 percent of his body.
"It takes time to do the graft surgeries. He's going to be up there until the summer, easily," Chief Deputy State Fire Marshal Harry Miller said. "And that's in a perfect world, and burns are anything but a perfect world."
The department created the hashtag #jakestrong to show support. A fundraiser was held April 4 to help pay for Slater's treatment; the department raised about $1,800. A GoFundMe has also been created and over $15,000 has been raised so far.