NC fire truck struck, gun pulled on firefighters at crash scene
After a fire crew rescued a family before an explosive crash, a vehicle broke through the barricade of the scene and the passenger brandished a gun
---
By FireRescue1 Staff
COLUMBUS COUNTY, N.C. — Firefighters who saved a family from an explosive crash were later cleaning up the scene when a vehicle broke through the barricade, and the passenger pulled out a gun.
CBS17 reported that Acme-Delco-Riegelwood Fire-Rescue Chief Steve Camlin and firefighters Autumn Witchen, Jesse Witchen and Myles Swain responded to a call about a family that was stranded on the highway.
The crew discovered that the tire of the family's vehicle had fallen off, leaving the car disabled. They were in the process of moving the car from the lane when they saw a tractor-trailer approaching.
"We looked back and saw a tractor-trailer coming, and it did not look like it was slowing down," Swain said.
The tractor-trailer crashed into one of the firefighter's vehicles before also plowing into the family's car, causing an explosion.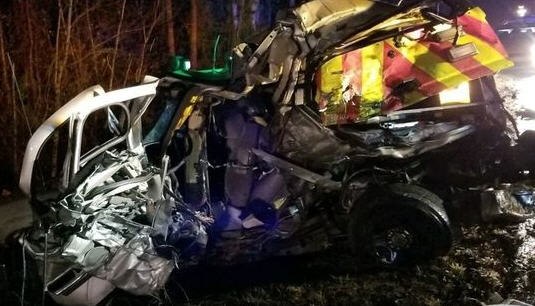 "That broken-down vehicle then burst into flames, and the trailer jackknifed and went across the median into oncoming traffic on the other side," Swain said.
The truck brushed one of the firefighters and missed Swain by six inches to a foot.
"The family had all their possessions in the vehicle, all their cash, and it was destroyed because that car went up in flames, totally engulfed," Swain said.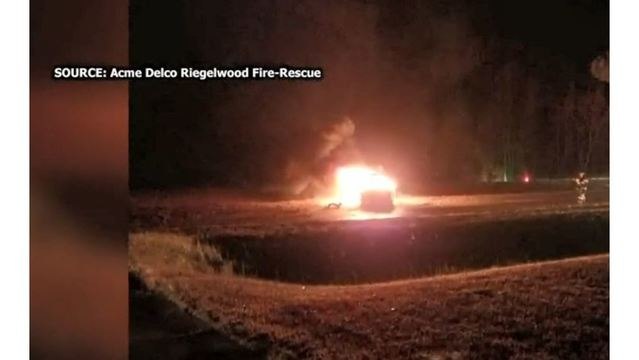 While firefighters were cleaning up the scene, a vehicle broke through the barricade.
"Somebody broke through the barricade, and when we asked them to stop and turn around, he became very irate. His female companion pulled a gun on us," Swain said.
The gun was not fired, but a firefighter was injured in the incident.
"As (the driver) took off across the median, he actually hit and drug one of our firefighters down the road, and took off down Highway 11," Swain said.
The firefighter suffered minor injuries, but is expected to be OK.
"It's hard to fathom, really. I couldn't believe it was happening when it was going on," Swain said.
Officials were unable to locate the suspects in a search. The incident is currently under investigation.