Q&A: How company officers impact department leadership and culture
Captain Mike Jaffa shares how company officers can expand their impact on crewmembers while enhancing their leadership potential
---
Company officers play a vital role in the fire service, supervising the line firefighters on the crew, implementing the policies from the chief officers above, and serving as the critical connection between the two groups. Due to this "serving up and down" model, company officers tend to have their hands in all aspects of department process and culture.
Recognizing the critical role of the company officer on department leadership, the IAFC established the Company Officers Section in 2015 based on the success of both the Company Officer Task Force and Company Officer Leadership Committee.
The Company Officer Section's mission is to represent, promote and enhance the skills of "Tomorrow's Chief Officers." In order meet that mission, the Section has developed two whitepaper reports – "Succession Management in the Fire-Rescue Service," which is available for a small fee through Amazon Prime, and "Firefighter to Supervisory Fire Officer Transition Plan," which we will be officially releasing at Fire-Rescue International in August.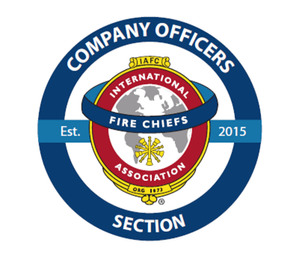 Fire Chief connected with Mike Jaffa – chair of the IAFC's Company Officers Section and a captain in the Santa Fe County (New Mexico) Fire Department – to address the vital role of the company officer related to key fire service issues, what the Section is doing to support company officers in their unique roles, and more.
Fire Chief: The company officer is a critical step between line firefighters and chief officers. How should company officers balance serving both?
Chief Jaffa: I believe the bottom line of the fire service is serving the communities who depend on us in their time of greatest need. As long as we – everyone from firefighters to chiefs – focus on that, serving each other is easier.
Apart from that mission, it is the company officer's job to take the policies, rules and decisions that affect their subordinates and make sure the firefighters who work under their leadership understand and implement them at their level. Not all of those decisions and policies may sit well with everyone, and the company officer needs to be prepared to explain how they affect the bigger picture.
What advice would you offer company officers who want to promote to chief officers?
Start preparing early! That preparation is multi-faceted and includes a solid formal education, on-the-job training, attending leadership seminars and conferences like Fire-Rescue International, and maybe most important, find a mentor or two.
As the position of fire chief has transitioned into a professional career (as opposed to a blue-collar position), formal education has become a criteria in many departments. Personally, I think "formal education" is more than just the traditional college degree. Formal education should include educating yourself in the political climate your department operates in, and looking at what the chiefs actual responsibilities are. All too often, I see company officers claim they want to be a chief officer without giving much thought as to what that actually means. Have they considered the impact of the decisions they will be making on those who serve under them, and the community at large, if they actually got the job?
What about advice for company officers who prefer to stay at the company officer level?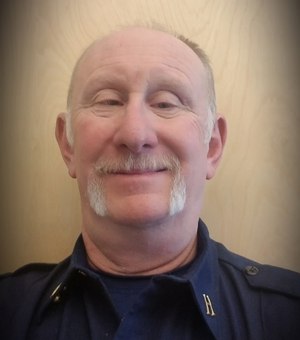 Awesome! As long as they are staying there for the right reasons. If the reason you want to remain a company officer is because you feel that is the position where you have the biggest impact, great. If, however, you are just uncomfortable with moving up or feel unprepared, it's time to start getting prepared. While no one should promote just for the pay or the "glamour" of another position, no one should limit their potential because they are uncomfortable. Put yourself out there and start preparing for a bigger role. Most people were a little apprehensive to take on the company officer role before they decided to step up and do it.
What are your thoughts on the role of mentoring for company officers, both mentoring firefighters and seeking mentors in chief officers?
Mentorship is a much-needed and overlooked concept at the company officer level. I recommend that EVERYONE have at least one mentor (more is better). Personally, I have people who mentor me at every level of the fire service, both from within my department and from other departments/organizations. I have mentors who are chief officers who help me see issues from their perspective and have taught me the importance of seeing the bigger picture, as well as mentors who are firefighters who provide the perspective from where the rubber meets the road, and peers who simple keep me grounded.
Find someone you trust to give you sound advice and build a mentorship relationship with them. Maybe even mentor each other. Equally important is for the company officer to find those individuals within their organization who show promise as future officers and mentor them.
What is the company officer role in minimizing harassment and discrimination in the firehouse?
The company officer should be the go-to person in the firehouse. Most company officers will tell you that their No. 1 job is to keep their crewmembers safe. While that is true, it applies to more than just the fireground; it extends to the firehouse in a number of ways.
Not only should the company officer recognize harassment and discrimination, they should make it clear that it is not tolerated on their shift in their fire house. Additionally, they need to ensure that they are not partaking in those activities in any fashion, even as an attempt at humor. The company officer needs to hold themselves out as the model for behavior. One slip may be all it takes to lose credibility and control.
What is the role of the company officer in the culture of the firehouse and fire department?
There is a popular saying, "The culture of any organization is shaped by the worst behavior the leader is willing to tolerate." That is not only true at the organizational level, but at the firehouse level as well. A lot of maintaining the culture you want in your organization should include setting the expectation for the culture you desire.
In my department, every new member (paid, volunteer, etc.) participates in a new member orientation where the department's expectations are very clearly laid out. We include everything from training participation requirements, rules and policies, and behavior, both on and off duty. Our theory is that we can't expect people to know the culture unless we explain it and set the expectations. The same is true in the firehouse. How does a crew know what their company officer expects of them unless they set those expectations clearly?
What do you see as the company officer role in training?
While the company officer may not always be the one delivering the training to their crew, they are the ones responsible for ensuring that everyone receives the training. Once again, this means setting the example by attending the training along with them. And yes, this may mean attending trainings that cover topics that the company officer is already proficient at.
Generally, the company officer should know their crew well enough to recognize both their collective and individual weaknesses, and should direct training at ways to reduce those deficiencies. Each crew is only a strong as their weakest link, and it's the company officer's job to find those links and make them stronger.
What is the company officer's role in underscoring the importance of health and safety to the rest of the crew?
Whether it be the importance of health and safety (physical, mental and emotional) or anything else we do in the fire service, it is the company officer's duty to lead by example. If we are truly the "family" we always claim to be, then we need to look out for each other, and help each other regardless of rank or position. Most of us wouldn't let our children or parents walk into harm's way or risk their health, so why would we allow our brothers and sisters in the fire service to? Also keep in mind that the health, safety and mental wellbeing of each member of the crew has an impact on every other member of the crew. We owe it to each other to help each other!
What is one piece of advice you would offer a new company officer?
Remember where you came from! Just because you get to wear some configuration of "brass" on your collar, don't get a big head. When directing your crewmembers (especially new members), reflect back to when you were new in the fire service and trying to gain a foothold.
If you are now a career company officer who started out as a volunteer, remember what is was like back in those days. Contrary to popular belief, you can't treat everyone the same, but you can treat everyone with respect and provide mentorship.
Also, don't forget that you still have a lot to learn. This profession requires lifelong learning. Things change – equipment, tactics, and people. You need to be up to date on how you and your department handles those changes.
What educational options do you recommend for company officers (e.g., conferences, websites, NFA courses)?
Any and all of those listed! At the company officer level, there are a number of opportunities for educational growth available. Don't just sit back and wait for your department to offer you training. Reach out and look for opportunities to gain knowledge. In the end it will help you, your peers, subordinates and your department.
The National Fire Academy offers a two-year Managing Officer program targeted directly at company officers.
As far as conferences go, my recommendation is Fire-Rescue International (FRI). This conference is put on by the IAFC and is the leading conference for leadership in the fire service. There are a number of other conferences where you can learn new tactics, but leadership is often overlooked.
At the company officer level, FRI offers the Company Officer Symposium, a three-year program of leadership courses. This is in addition to the other things that most fire service conferences have – a great vendor display, general sessions and networking opportunities. I can honestly say that I have found a number of my mentors through the IAFC and FRI, and look forward to the conference every year.
The internet can also provide a number of resources. I would recommend the IAFC website and the Company Officers Section and its Facebook page for starters.
Can you share a personal story about being a company officer that exemplifies the position?
Over the course of my time spent in the fire service, I have had a number of "ah-ha" moments. But the one what I remember most clearly was directly tied to leadership. It came to me thorough one of my mentors and friend, Chief Michael Chiaramonte.
During one of my many trips to the National Fire Academy, Mike was an instructor in the class I was taking, and we sat together one evening after class discussing rank and where I wanted to go in the fire service. Mike spent some time listening to me explain what I thought of each position I hoped to hold throughout my career, and then gave me what I call, "the weight of the trumpet" talk.
Mike explained to me that with each trumpet we add to our collar comes a new level of responsibility. Yes, knowledge was important, but so was the willingness to recognize and accept the responsibility that comes with each new position.
The message still rings true today and is something I think about whenever I am contemplating applying for promotion or a different position. Am I willing to shoulder the added responsibility that come with the position? Generally, the answer is yes, but I'm always glad I stop and consider that responsibility prior to throwing my hat into the ring.
What's next for the Company Officer Section?
The Section is currently working on two additional reports addressing the company officer's role in preventing and addressing both the cancer and mental health issues that are currently faced by those in the fire service. While we've all seen numerous reports on these subjects, no one has looked at the issues from the company officer's perspective. Company officers are often the first to recognize the signs that one of our crewmembers may be struggling and should be the ones to offer assistance. As far as cancer prevention, again the company officer is charged with enforcing the rules at the crew level. It's really all about protecting our crewmembers.