Firefighters warn against Amazon solar eclipse glasses
Cedar Hill firefighters handed out 250 glasses that appeared safe, but were later recalled by Amazon
---
By FireRescue1 Staff
JEFFERSON COUNTY, Mo. — Firefighters warned against solar eclipse glasses after handing out 250 pairs that were later recalled by Amazon.
KMOV reported that the glasses that Cedar Hill firefighters handed out, listed as Homay CE ISO certified Flexible Paper Solar Eclipse Glasses, were supposed to be ISO certified, had an ISO stamp and were mirrored.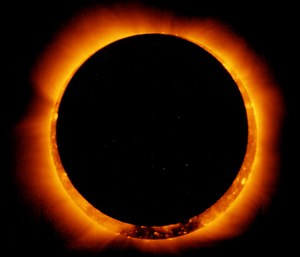 Amazon later recommended solar eclipse viewers not wear them, as they had not received confirmation from the supplier that they were safe.
The fire department urged people not to use the glasses in a Facebook post.
NASA and the American Astronomical Society recommend wearing solar eclipse glasses while viewing the event as severe damage to the retina and loss of vision can occur without proper protection. Click here to see a list of approved solar eclipse glasses vendors.